" Have you seen any project of this size being completed and becoming operational in five years?" Dr Brijesh Dikshit, M.D. of Maha metro/ Nagpur Metro challenged me.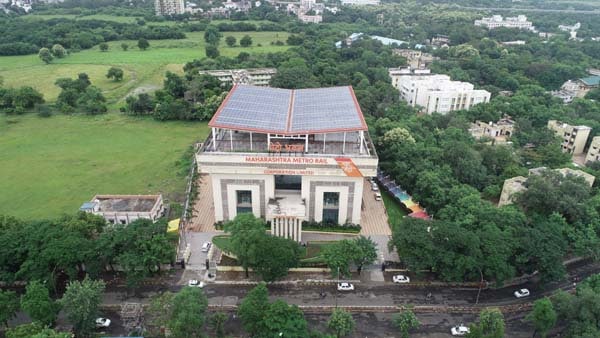 Musing on this point I thought of the Laxman jhoola that has taken countless decades to complete and the Cementing of Nagpur roads that goes on endlessly and I had to agree.
Not just has the project, as envisaged in the first stage, been completed right on schedule and with 10% saving vis a vis cost estimated in DPR, but it has been done so beautifully. Each station is a Design Marvel. But it's also self sustaining and Green.
The latest addition to edifices that have come up due to the Nagpur Metro is its Head Office that has come up opposite the Ambedkar college near Deekshabhoomi.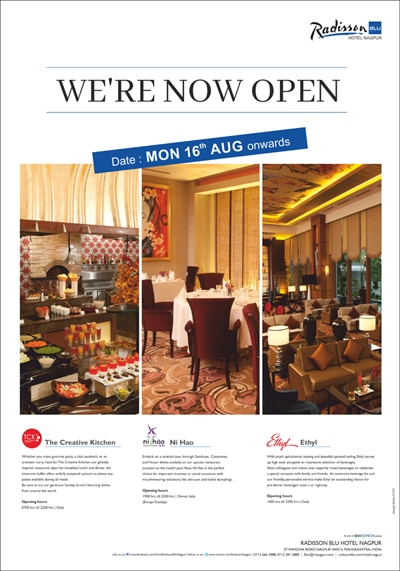 If the Deekshabhoomi Stupa is a Historical monument this building is marvelous in its modern elegance while being environmentally friendly too. It has solar panels that generate all the power the building needs for its lighting and cooling systems; it has a 'floating garden' that surrounds the 5th floor – the topmost floor that has the MD's and other Directors cabins, adding to the green effect.
The Canteen, the library ( that houses many Marathi historical novels too apart from technical journals), the huge auditorium , the Experience Room , the Exhibition Room are all imaginatively designed and appointed .
This edifice along with others built by Nagpur Metro with guidance from the aesthetically aware and evolved Brijesh Dikshit has raised the beauty aspects of the city notches up.
No wonder this building and all Metro stations have been given Platinum status by the Indian Green Building Councul IGBC.
The good news for Nagpurians is that as soon as lockdown is lifted the ground floor of this building ( containing the Canteen and Exhibition centre etc) will be open for public on weekends!
… Sunita Mudaliar – Executive Editor