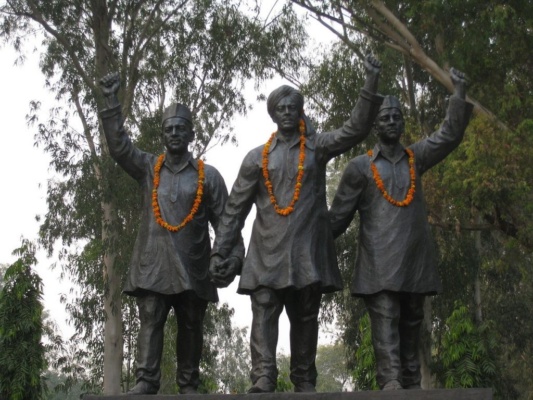 Mumbai: Taking umbrage to the portrayal of freedom fighter Rajguru as an RSS 'swayamsevak' in a recently released book, his descendants have asserted that there was no evidence to prove the freedom fighter's association with the Sangh.
The book, written by former Rashtriya Swayamsevak Sangh (RSS) pracharak and journalist Narender Sehgal, claims that Rajguru, who was sent to the gallows along with Bhagat Singh and Sukhdev in 1931, was a Sangh swayamsevak.
"There is no proof available (to suggest) that Rajguru was a RSS swayamsevak and neither did our grandfather tell us so," Satyasheel and Harshwardhan Rajguru, grandsons of the revolutionary's brother, said in Pune on Monday. "However, it is true that during Rajguru's brief stay at Nagpur, the arrangements were made by a Sangh swayamsevak," they told a Marathi news channel. "Rajguru was the revolutionary of the entire country and his name should not be associated with any particular organisation," they said.
Senior RSS leader M.G. Vaidya said RSS founder Keshav Baliram Hedgewar might have made "secret arrangements" for Rajguru's stay in Nagpur.
Asked if Rajguru had visited the Mohite Bagh shakha (unit) of the RSS in Nagpur, the Sangh's headquarters, Vaidya said, "You are asking if Rajguru visited (the branch). He may have come. Did Dr Hedgewar make some arrangements for him? He may have done so."
"When Aruna Asaf Ali was 'underground' (during the freedom movement), she stayed at the house of Delhi RSS functionary Hansraj Gupta," he said in Nagpur. "If (Rajguru) came (to Nagpur), there is a possibility that Dr Hedgewar made secret arrangements for his stay. This is a possibility as Dr. Hedgewar was a revolutionary and had relations with revolutionaries," he said.