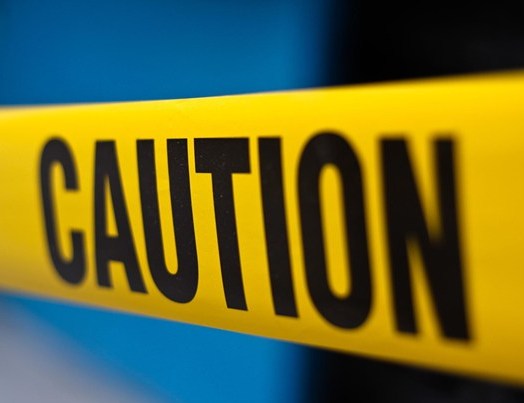 Nagpur News.
The Ambajhari police have launched a manhunt for a man who has been booked on the charges of raping a divorced woman and is absconding.
According to police, the accused Nitin Omprakash Agrawal (34), a resident of Jagat Apartment, Ravinagar Square, repeatedly raped the divorced woman in his flat by doling out a marriage promise. However, even after a considerable period, Nitin Agrawal was avoiding the woman's request to get married. But when Nitin flatly refused to marry with the divorced woman, she reached the Ambajhari Police Station and lodged a complaint against Nitin Agrawal charging him with repeated rape of her since the past two years. Police booked Nitin under Sections 376, 417 of the IPC and searching him.
However, the entire episode has taken a dramatic turn when the sources revealed a totally contradictory tale of development. The sources informed that the woman works as a teacher in a private school in Dharampeth. She has two kids. The character of the woman is also doubtful as she stays with her husband but the woman introduces herself as a divorcee.
Later the women clarifies that she has taken the divorce with her husband in year 2007 but staying with him only looking future of her children.
Nitin Omprakash Agrawal hails from a well-to-do family and runs a furnishing business "Agrawal Bichhayat Kendra" in Dharampeth, the sources said. The sources further elaborated that since the woman is teacher in a Dharampeth school, she was meeting Nitin Agrawal frequently. However, the woman and her ex husband allegedly started a well-planned game plan. And according to their game plan, the woman started demanding extortion money by allegedly threatening of lodging a police complaint of rape by him. However, whether Nitin Agrawal paid the extortion money or not could not be ascertained by the sources.
When we tried to confirm this to the women she said that Nitin Agrawal is trying to defame her as now he does not want to marry her. She also questions the role of the police as police delayed in filing the FIR and gave him chance to abscond.
According to sources, Nitin's marriage has been fixed and he is likely to tie the nuptial knot within the next months.
However, when the Nagpur Today scribe Ravikant Kamble contacted the Police Inspector of Ambajhari Police Station Katkade, he confirmed lodging of the complaint by the woman against Nitin Agrawal. The police have filed an FIR and have sent the report to court which decides further course of action. The PI Katkade said, notwithstanding the ground realities, the law forces police to register a complaint when a woman approaches them and lodges a complaint of rape. The police are duty-bound to register her complaint whatever may be the facts. A detailed investigation clears all the aspects of the case.