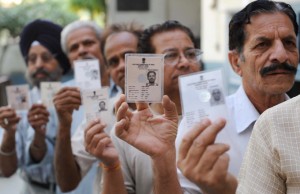 Nagpur News: The elections for District Planning Committee have been announced, and are scheduled for 19th February. This is the first time that 50% seats in the committee have been reserved for women.
A 31- day programme has been scheduled for the elections, and all authorities concerned have been notified by Deputy Secretary (Planning) S N Shinde. The final voters list, which was issued on 10th January 2013 as per schedule, has been highly criticised by voters in Nagpur district, who claim that the list has many discrepancies. Mistakes in the name of MNS (Maharashtra Navnirman Sena) workers and Panchayat committee members were pointed out, and have now been corrected. A corrected list has also been issued.
The election process, which began on 18th January, will go on till 19th February and has all the candidates on their toes. The seats and reservations for these elections have been decided as per the population Census of 2011.
The Annual Plans for the 11 Zillas of Vidarbha will be decided upon on 29th January, and will be solemnised by Deputy Chief Minister and State Finance Minister Ajit Pawar, in a meeting in Nagpur city. Annual Plans for the 5 districts of Amravati division will be decided in the first half of the day, and Plans for the 6 districts of Nagpur division will be decided in the second half of the day.
"Metro Region" only on paper
The state government's decision to increase the jurisdiction of Nagpur Improvement Trust (NIT) by 25 kms had been received with much excitement by the people, but that excitement has ebbed as suddenly as it had risen. While the bigger industries and important personalities have been notified of having come under NIT area, no concrete work beyond that is visible on the ground level. Institutions such as a prestigious Engineering College in Kalmeshwar now come under NIT, but whether the relevant taxes are collected from these institutions or not, is something NIT officials are silent about.