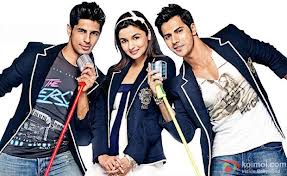 MUSIC:
The stage is set right at the beginning with Nazia Hassan's legendary track 'Disco Deewane' finding resurgence in 'The Disco Song'. Rather than being a cover version or a remixed/rearranged track, this one basically picks up the core hook of 'Disco Deewane' and finds its own spin to the affairs that results in a highly addictive outing. It is a pity that Nazia Hassan isn't alive.Otherwise, she would definitely have been pleased to see the new sound that Vishal-Shekhar have come up with while retaining her magic.
A club outing that has a good mix of vintage and contemporary sound, it has Benny Dayal and Sunidhi Chauhan doing good justice to this near six minute outing. An instant chartbuster which is all set to be hot favourite.What follows next is a pleasant surprise as Salim Merchant comes behind the mike for 'Ishq Wala Love', a soft outing which has melody at the core of it with just some light beats in the background. In fact, it won't be wrong to say that this song, which has Neeti Mohan giving a good account of herself as the female singer, has a faint A.R. Rahman touch to it, especially in the way it has been arranged. With Shekhar Ravjiani joining the proceedings, this romantic number is a good addition to Karan Johar's bank of chartbuster outings. One now waits to see whether it covers as much distance as 'Suraj Hua Maddham' .
Half way into 'Kukkad' and you end up feeling that this is just another Punjabi track which adds on to the plethora of similar numbers that one has heard in the likes of Band Baaja Baraat or most recentlyBittoo Boss. While beats lend some thump to the song, it doesn't quite entice you as much as the ones that preceded it. However after it has been heard 3-4 times, this Shahid Mallya sung number catches on, and how. In fact, it is difficult not to tap your feet and rest assured, the song would be a favourite up North at least amongst the DJs who play dance numbers at weddings and other celebrations.
There is a surprise in store though with 'Radha', the title itself being seemingly misfit in the scheme of affairs. Once Shreya Ghoshal begins her rendition with lyrics that go as 'Gopiyon Sang Ghoome Kanhaiya', you end up wondering how it would actually fit into the milieu that Karan Johar has created for Student Of The Year. Well, as it turns out, this was just a prelude to what was actually in the offering. It's a mix of English and Hindi lyrics that drive the proceedings further, what with Vishal-Shekhar coming on their own (even as singers) and creating a fun dance number that results in an engaging and entertaining outing.Vishal Dadlani continues his stint behind the mike with 'Ratta Maar' which has a sound straight out of Western campus musicals. He is joined by Shefali Alvarez who is good yet again in her Westernized outing and together they come up with a situational track that has a setting similar to that of 'All Izz Well' (3 Idiots), what with students coming together and making light of the 'Ratta maar' (cram up) situation that they are in. This one should look good on screen.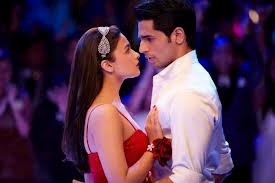 There is added fun though with 'Vele' which is clearly the song that stands neck to neck with 'The Disco Song' as far as scoring high on the popularity score is concerned. A song about being carefree in life and living it to the fullest without caring much about the tag of 'vela' being attached, 'Vele' boasts of some addictive beats that deserve a 'remix version' being created around them.
Expect this number to do well amongst the youth while finding favour amongst the DJs for a dance floor outing. With Vishal and Shekhar coming behind the mike for this fun number, you do look forward to how it looks on screen.
The final outcome is simply amazing and unlike some of the mashups in the recent times which have seemed rather forced, this one sounds effortless though one can expect some good effort would have actually gone behind putting it together.
Expectations:
There are very good expectations from the music of Student Of The Year. After all, the film marks the return of Karan Johar to the world of quintessential commercial cinema (after My Name Is Khan) and since the sheer premise (campus setting) promises a youthful outing, roping in of Vishal-Shekhar as the composers only makes proceedings further interesting.
OVERALL
Student Of The Year is a winner all the way with Vishal-Shekhar (yet again) justifying their stance of doing a few films but lending quality sound to it. They create the kind of score which totally compliments the mood of the campus setting without straying even once.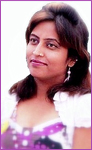 Suhani Vanjani