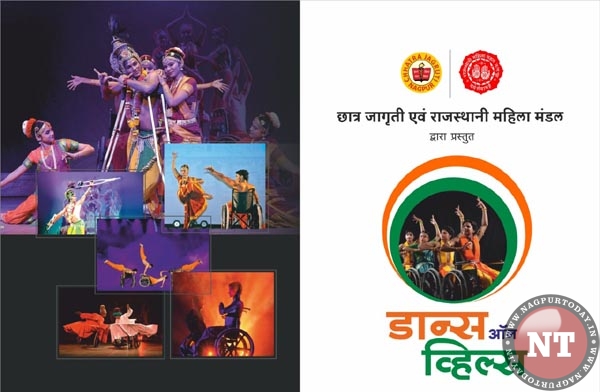 Nagpur: Chhatra Jagruti and Rajasthani Mahila Mandal has organised 'Dance on Wheels' program in Suresh Bhat Auditorium on April 29 from 5:30 pm onwards.
The prime attraction at this event would be the disabled artists performing to the hilt and their props would be their crutches and wheelchairs. The aim behind the program to create hope and infuse strength in their lives. It will also present to the people think the positive skills of people with disabilities.
The event also aims at raising financial help to the families of the deceased farmers. Dr. Syed Pasha will be felicitated by Ajay Sanchet, Member of Parliament along with Sandeep Joshi MANPA, Vicky Kukreja committee member NMC, Rajesh Bagdi Treasurer BJP, Jaiprakesh Gupta BJP member and Sunil Agarwal will also be present. Girish Vyas will preside over the program.