Two months after Union transport minister Nitin Gadkari had said Boeing had disassociated itself with the much-delayed USD 100-million MRO facility in Nagpur, the American planemaker has said it has completed the work and handed over the facility to Air India last month.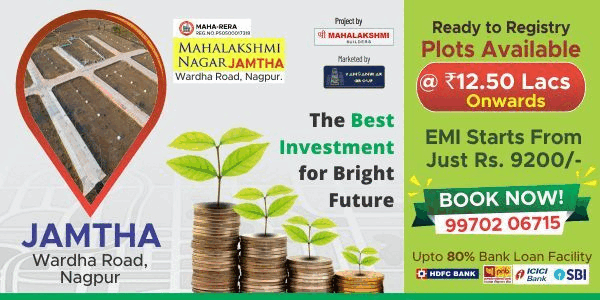 "Let me inform you that we have now nothing to do with the MRO (maintenance, repair & overhaul) facility at Nagpur as we recently handed over the facility to Air India under the 2005 agreement. The aviation regulator DGCA has also given its approvals to the facility," Boeing senior vice-president for sales (commercial airplanes) for Asia-Pacific & India Dinesh A Keskar told reporters over the weekend.
He blamed for the delay in building the 2.6-km taxiway connecting the facility to the airport for which the land acquisition was a contentious issue.
The American planemaker was to deliver the facility long back under the offset clause agreed up on by the government and the company when Air India ordered a multi-billion dollar 113 aircraft purchase deal inked in FY06.
Early June this year, Gadkari had said "Boeing, which had invested USD100 million in the MRO, had disassociated itself with the facility citing financial constraints."
The facility has two 100×100 metre hangars, to accommodate wide-body aircraft like Boeing 777s and 747-800s and another 24,000 sqm area for the allied work. Each of the two hangars can house four wide-bodied aircraft and six narrow-bodied aircraft at a time.
This greenfield Nagpur facility is Boeing's second in the world after Shanghai outside the US and features solar power facility, natural lighting system and a rain water harvesting system.
Air India currently has 102 aircraft in its fleet, consisting of 38 Boeing and 62 Airbus aircraft.
The MRO will offer A-checks (scheduled maintenance checks performed every 125 flight hours), B-checks (detailed check on components and systems performed every 4-6 months) and C-checks (extensive check of individual systems and components for serviceability and function conducted every 20-24 months) for an aircraft.
The original agreement was for Boeing to set up and operate the MRO for Air India, but it will now only be an Air India show and Gadkari said the entire MRO will be managed by Air India now where wide-bodied aircraft will also be taken for maintenance.
The MRO, spread over 50 acres, will be run by Air India Engineering Services, the engineering arm of the national carrier headquartered in Thiruvananthapuram.
The Nagpur facility is one of its kind in the country as has capability to carry out major aircraft related engineering repair work on wide-body and narrow body aircraft belonging to domestic and international carriers. This is also claimed to be one of biggest MROs in Asia.
There were also reports that AI is planning to build a USD90-million engine MRO unit with engine-maker General Electronic, nearby the airframe MRO facility.
The national carrier is currently developing similar MRO facilities in Hyderabad, Mumbai, Delhi and Kolkata.