Dinanath eves pip DNC to win inter school netball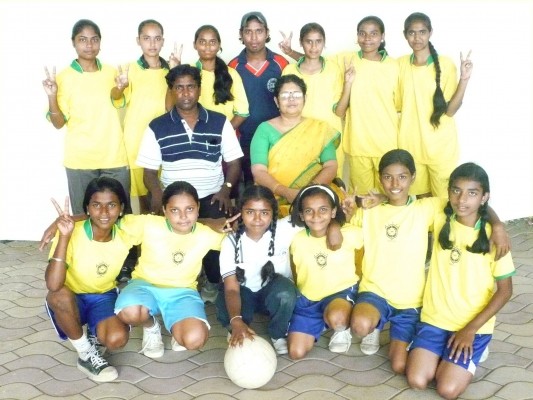 Interschool Netball tournament organised by D.S.O nagpur today morning. The tournament was inaugurated by Mr. Jayant Jichkar  Physical Education Instructor of DNC . In girls section under 19. Dinanath High school and junior College beat DNC by 12-9 (scorer, Megha Gajare 8 goals, Prachi Moon and Rashami Verma -2,2 each from Dinanath and Kalyani from DNC 9 goals.)
Headmistrees of Dinanath high school and Junior College Mrs. Bhavani Sen and Members of BES congratulated the team members.
Tushar Muthal