Nagpur Today:
A husband-wife relationship is an incomparable one! The way they take stand for each other, the way they care, the way they adore and the way they respect each other are the most precious things to be experienced. And everyone have their own unique relationship. But! When it comes to having an argument, they can be the most interesting ones. Based on these little 'nokh-jhoks' between a husband-wife relationship, it was a Marathi drama titled as 'Dili Supari Baiko chi ' which was started in the year 2008 and is always a hit due its rib-tickling comedy presented by Siddhivinayak publications at Vasantrao Deshpande Hall.
In the preceding time, people acquired their seats and were all seen excited to see the drama. The ladies at the event seemed more elevated to watch the show. The drama was enlivened by the ace-artists. With the funny but realistic story people were engrossed in the drama.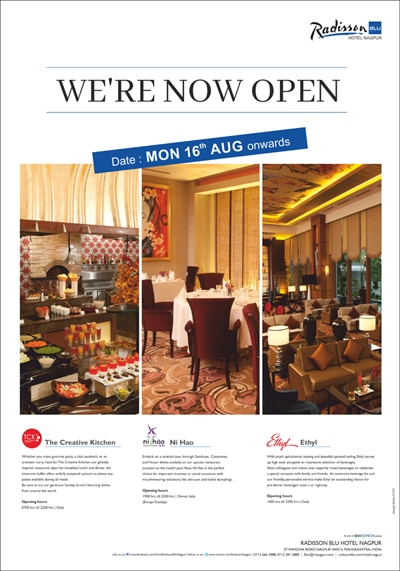 The drama involved two couples, sharing the wedding anniversary, one was the bank clerk (Sanjay Bhakre) and his wife (Puja Pimpalkar), and the other was a thief (Rajesh Chitnis) and his wife (Aasawari Naidu). The story revolved around one necklace which the Sanjay had purchased to gift his wife on the day of anniversary, and the thief who easily manages to steal the necklace from the clerk's bag. And then the story took off with the two men who met at a bar, totally frustrated of their wives. As the conversation proceeded, the beans were out of the bag that Rajesh is the same thief who stole the necklace. And the story went on with the planning between the two including the various men to permanently get rid of their wives. The various funny incidents that took place had the audience laughing-loud all the time.
On the whole, the story gripped the attention of the audience till the end.
–Taniya Bageshwar
PICS BY: Atharva Chandorkar