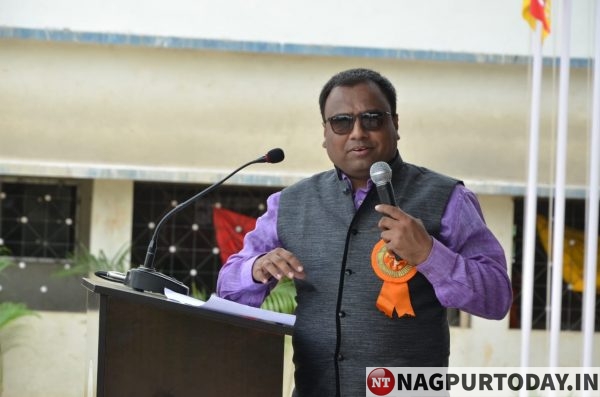 Nagpur: Internationally acclaimed Dr. Pachlore Foundations, Maestro Multiversity widely known for its Medical, Educational, Management , Social & Cultural services is also actively involved in various innovative Research & Development welfare projects. Extending its tradition of creative Social Craft – Dr. Pachlore Foundation, Maestro Multiversity , India inaugurated 'Digital Detox Clinic' which is first of its kind Mobile & Social Networking Deaddiction Center in Central India.
Dr Pachlore Foundation , Maestro Multiversity , India celebrated 73rd birth anniversary of Late Dr. Surajpalsingh with series of social welfare projects and Medical check up & Treatment camp in major cities of central India. Dr. Sanjeevani (Medical Director & Project Head ) conducted , 'Sampurna Swasthya Shibir' in three divisions comprising of Dental & Oral Care , Child & Women Health Care & General Health Awareness . The camps were conducted in major cities of Central India including Nagpur , Amravati , Akola , Gondia , Raipur from Feb 9-11, 2019. Total number of beneficiaries numbered more than 9918 , with huge participation of underprivileged workers & farmers from rural and tribal region.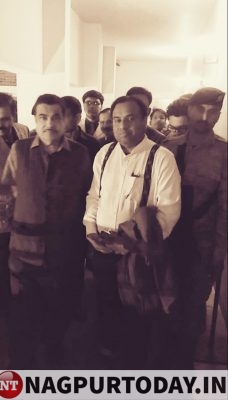 Orientation & Counselling programs were specially conducted for women covering vivid issues of health & hygiene. Young girls from the local region had taken active participation in Education & propogation of the program, informed Dr. Sanjeevani. The Innovative 'Digital Detox Clinics' inauguration proved to be highlight of the birth anniversary celebration . "In present era of high Modernization- Mechanization has become its synonym. Unfortunately the technology which is meant to serve mankind has become monster master making human its silent slaves. The present scenario is very alarming with rise in case of mental illness , depression , schizophrenia , psycho- somatic disorders and suicidal attempts, said renowned behavioural scientist, Neuro Analyst , Educationist & Management Guru , Maestro Dr. Vikramsingh Pachlore. He further added that , 'Digital Detox Clinic is need of an hour, as we can easily see around the fast spreading addiction of digital devices making an individual act like zombies and damaging their potential for development . Practically we are living in an age where people are more aware about benefit features of apple I Phone and android instead of real fruits nutritional value. The Divine boon of Digital technology has turned into Demon curse without disciplined adaptation Rule Of Conduct & Code of Ethics for Netizens. The Digital Detox Clinic will foster the facilities like Digital & Social Networking deaddiction, behavioural rehabilitation , Cognitive & Psycho Therapy , Meditation , Yoga , Neurobics , Counselling & Guidance etc.

Extending his wishes on the inaugural occasion, Nitin Gadkari, Union Minister for Road Transport , Highways & Shipping, said, "Dr. Pachlore Foundation is pioneer in facilitating Innovative Educational , Social- Cultural & Medial services . They command respect with their Tradition of thoughtfulness & Culture of selfless services. The Digital Detox Clinic is titanic move to make youth realize and channelize their energy in creative national building projects. The destructive & depressive environment generated ' Techno Tandav', which can only be counter and treated by Modern Medical Management like, Digital Detox Clinic. We are proud that the facilities and research in Central India is at par with western countries institutions".
Dr. Sanjeevani express gratitude for the overwhelming participation by the citizens of central India and declared that soon ATM ( Any Time Madat ) special helpline and online counselling facilities will be started by the Dr. Pachlore Foundation's 'Digital Detox Clinic'. Dr. S. Deshmukh , Dr. Patil , Dr. Lokendrasingh , Pote , Rana, Tuli , Kale . Dr. Ranade were present along with other dignitaries & marked their presence on the occasion .Members of various organizations, professionals ,Intellectuals academic fraternity and students were benefited and express their proud satisfaction for the selfless scientific services rendered by the Dr. Pachlore Foundation.