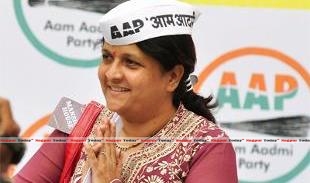 Nagpur News.
As Aam Aadmi Party finalized the name of Anjali Damania as the candidate from Nagpur Lok Sabha seat for the forthcoming general elections, the dissenting voices started surfacing from various ends within party circles. Reacting to the announcement of Damania's candidature, senior social activist Rupa Kulkarni has objected to the process involved in selection of Damania. She refused to accept Damania as the AAP candidate and said that she still has to follow the proper procedure before she is fielded as party's official candidate. Besides, some of the candidates who had appeared for the interview were also anguished with the way Anjali's candidature was announced.
Meanwhile, all efforts to contact Anjali Damania failed when she did not respond to any of the calls and text messages made to her by Nagpur Today.
Kulkarni said that she has no objection to Damania being AAP candidate but if she was to be selected anyway then why the applications were invited from the prospective candidates. "I have presented the application bearing 600 signatures of support, as per party's call and even appeared for interview at Mumbai. Party had claimed that those fulfilling the criteria and completing the said process would only be considered for the party's candidature. I have not gone to seek candidature but the party leaders had instead approached and insisted me to claim for the ticket", Kulkarni reiterated.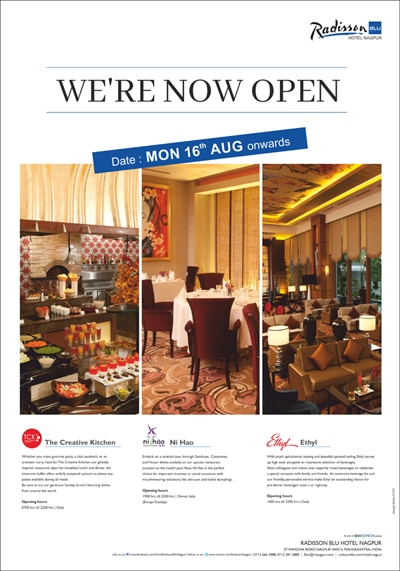 Another aspirant Durgaprasad Agrawal has raised objections on giving ticket to Damania.
Meanwhile, AAP leader Rajesh Pugalia has refuted to the allegations saying that even if Damania's name has been announced, she would have to complete the prescribed procedure and as per the norms, she would have to file application bearing 600 signatures to prove support to her. He said, "As per the party norms, the candidature can be withdrawn even a day before the election if any case against the candidate comes to the fore."
AAP top cadres have on the other hand claimed that with Damania's name announced as party candidate for Nagpur Lok Sabha, the party is sure to perform excellently.
Since Damania hails from Pune, AAP workers are awaiting her arrival here. Real estate business woman Damania first shot to fame when she exposed the irrigation scam and put the state government to shame. She also waged campaign against former BJP President Nitin Gadkari. Damania's father is said to have roots in RSS.
Interestingly, last week only Damania had denied the possibilities of her contesting elections from Nagpur. She had even interviewed few candidates from Nagpur.
Meanwhile, AAP workers are reportedly planning to chalk out the campaign strategy once Damania arrives in Nagpur. In line with their poll promotion, the party workers also organized its first Mohalla Samiti in Nandanvan ward here.