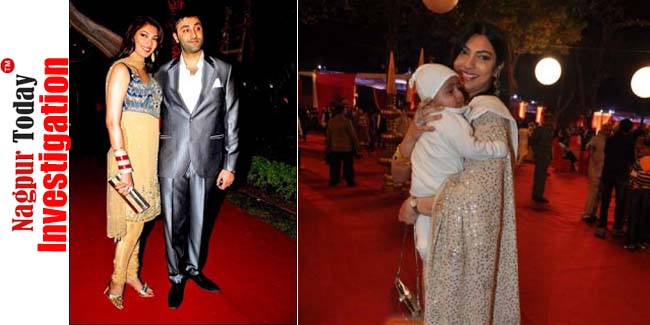 Nagpur News: Her three-year-old's wellbeing forced Yukta Mukhey to approach the police against her allegedly abusive husband Prince Tuli
While it seems that model-turned-actress Yukta Mukhey has finally stood up against her husband of five years, Prince Tuli, on grounds of harassment, those close to her reveal what actually led to her taking the all- important decision.
Yukta filed a dowry harassment case at the Amboli police station against Tuli on Friday. And apparently it was for her son's safety and wellbeing that the actress decided to take a strong stand.
A source close to the family says, `Yukta had been experiencing a lot of problems in her marriage. She made several trips from Nagpur to the city to meet her parents but never mentioned any of her problems. But after the birth of her son, now three, all that changed.`
A friend of the actress on conditions of anonymity says, `Yukta is a very strong girl. She had been fighting against the odds. She came to Mumbai to stay with her parents last year.`
Apparently Yukta didn't want her son to grow up in an environment best avoided for a child. `He is very young and she didn't want him to see her husband beating her. She is still maintaining her dignity, ` adds the source. Yukta refused to comment on our story.