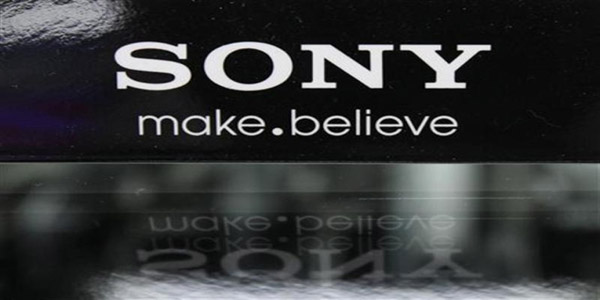 Nagpur News: Sony is best known as a consumer electronics company, making PlayStation game consoles and televisions. And it loses money on almost every gadget it sells.
Sony has made money making Hollywood movies and selling music. That profitable part of the business is what Daniel S Loeb, an American investor and manager of the hedge fund Third Point, wants Sony to spin off to raise cash to resuscitate its electronics business.
But as Loeb pressures Sony executives to do more to revive the company's ailing electronics arm, some analysts are asking, Why bother?
Sony, it is suggested, might be better off just selling insurance.Or just making movies and music. But not electronics.
A new report from the investment banking firm Jefferies delivered a harsh assessment of Sony's electronics business. "Electronics is its Achilles' heel and, in our view, it is worth zero," wrote Atul Goyal, consumer technology analyst for Jefferies, in the report, released this week.
"In our view, it needs to exit most electronics markets."
The maker of the Walkman and the Trinitron without electronics? What would it do?
Although Sony sells hundreds of products as varied as batteries and head-mounted 3-D displays, it so happens that Sony's most successful business is selling insurance. While it doesn't run this business in the United States or Europe, Sony makes a lot of money writing life, auto and medical policies in Japan.
Its financial arm accounts for 63 per cent of Sony's total operating profit last year. Life insurance has been its biggest moneymaker over the last decade, earning the company 933 billion yen ($9.07 billion) in operating profit in the 10 years that ended in March.
Sony's film and music divisions, which produced hits like the Spider-Man movies and "Zero Dark Thirty" and recorded musicians like the cellist Yo-Yo Ma and the electronic music duo Daft Punk, have contributed $7 billion to the company's bottom line over the last decade.
In that time, Sony's electronics division has lost a cumulative $8.5 billion.
Hardly Sony's crown jewels, experts say.
"The problem is that the board is still absolutely focused on fixing electronics," said Kouji Yamada, a visiting professor at Hitotsubashi University in Tokyo and research director of Mission Value Partners, a Sonoma, Calif., investment company.
Sony's chief executive, Kazuo Hirai, said last Wednesday that its board would consider Third Point's proposal, even as it emphasized that the discussions were preliminary and that it had not set a time for a response.
But to a small band of analysts, Loeb's prescriptions for Sony are shortsighted, merely milking the company's profit-making content business for good money to throw after the bad.
As proof of the untenable future facing Sony's electronics, critics point to its televisions and smartphones. Competition is intense, and in cellphones Sony remains a bit player. Even where it is more successful, in digital cameras or game consoles, it is struggling to stay abreast of stronger companies.
Sheer lack of managerial attention could soon start to hurt Sony's insurance and entertainment divisions, Yamada warned. Sony Financial Holdings, a publicly traded company of which Sony owns 60 per cent, has been underperforming its peers on the Tokyo stock exchange. Its share price has risen just 4 per cent this year, compared to a 36 per cent increase in shares of its rival, Dai-ichi Life Insurance.