Suspicious of having affair with another youth, the convict along with his friend, had strangulated his girlfriend and set her ablaze.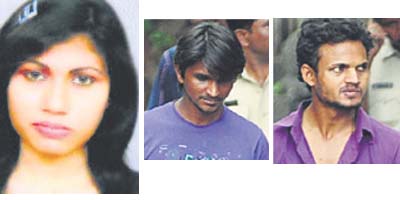 Nagpur News : The main accused of the horrendous Dhanashri murder case, who set her body ablaze after strangulating her, was pronounced capital punished while his friend who helped him was awarded life imprisonment. Additional Sessions Judge K L Vyas, on Thursday, held the accused guilty and considering this to be the rarest of rare case, Justice Vyas announced the punishment on Friday.
It is to be noted that the acused Dharamvir Shriram Chavan (24), a resident of Palloti Nagar, was madly in love with the deceased Dhanashri Nilkanth Ramteke, a resident of Indrayani Nagar, Gittikhadan and a B Com second year student of Dr Babasaheb Ambedkar College. Dharamvir was obsessed with her and had a suspicious nature. The couple had a fight 15-20 days before the incident. Dharamvir suspected Dhanashri's affair with another youth which provoked his anger to the peak. He decided to take his vengeance and kill her for the betrayal. On August 14, 2012, Dhanashri headed towards her tuition class at around 6 pm when Dharamvir contacted her and tried to convince her. He then asked his friend Pankaj alias Sonu alias Cherry Sadashiv Rautkar (22), a resident of Palloti Naga, to bring her at his house.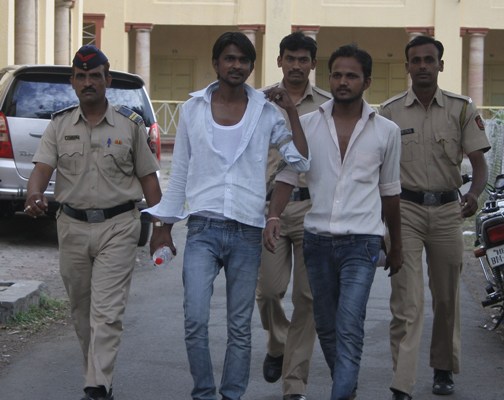 After bringing her to his house, Sonu left the couple alone to sort their problems. Soon, atmosphere tensed and the couple again had a heated-up argument. Dharamvir's anger rose to new heights and when Sonu returned, he and Dharamvir strangulated her to death with a nylon rope. They then placed her dead body in between them on her Dio mopet and headed towards Utthan Nagar, Gorewada Road where they dumped her body in the bush in front of Green Valley Farmhouse.  The two accused left the place. They stole a truck tyre from Awasthi Nagar and again went back to the place where they had dumped her body. The accused kept the body on the tyre and set it ablaze after pouring petrol on it. They left her scooter at Mominpura and escaped the place.
Meanwhile, Dhanashri's parents started to search for her. Her uncle Rajesh Dahat lodged a missing report with Gittikhadan Police Station the same night. Mutilated body of Dhanashri was found the next day. Police found blood stains 2 km from where the body was burnt. Her mother identified the body on the basis of her sandals. Later, DNA report confirmed her identity.
Gittikhadan Police registered an offence under Sections 302 and 201 of the IPC and arrested both the accused on August 16. After preliminary investigations, the accused spilled the beans and accepted their involvement in the crime. Police Inspector Chakshupal Bahadure investigated the case and filed a charge sheet in the court.
After hearing statements of 31 witnesses, the court held the accused guilty on May 16 and punishment was pronounced on May 17.
Adv Deepak Kolhe and Adv Satish Soni represented the State while Adv Chandrashekhar Jaltare appeared for the accused.