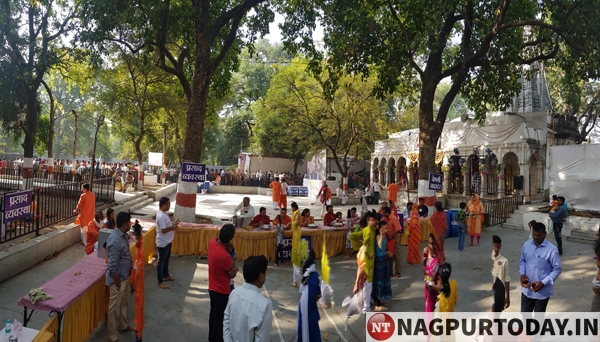 Nagpur: As Monday is observed as the day dedicated to Lord Shiva, falling Mahashivratri on the same day bears a great religious importance and an auspicious occasion. To mark the festivities, the devotees have been thronging in large numbers at various prominent temples in the city to offer prayers to their deity, since early Monday morning. Various Shiv temples in the city have been decked up to welcome the devotees and mahaprasad (the feast specially prepared to mark the festival) are being distributed among the devotees visiting the temples.
As Mahashivratri is celebrated to mark the grand union of Lord Shiva and his better half Goddess Parvati, the women observe fast on this day for the well being of their spouses. Unmarried girls also observe fast to pray for getting an ideal husband like Lord Shiva.
While the temples are flooded with the devotees, back home it's the time for festive savouries. Sabudana vada, usal and other delicacies spread the aroma around the homes, where the family members have observed a day long fast. Meanwhile, many devotees from the city have marched to the nearby areas as a gesture of faith in Lord Shiva.