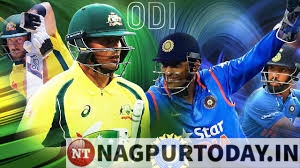 Nagpur: Come Tuesday the March 5, all roads will lead to VCA's Jamtha Stadium. The second One-Day International between India and Australia will be played at the Jamtha Stadium of Vidarbha Cricket Association in Nagpur on March 5. Following a thrilling victory in the first ODI played at Hyderabad, cricket fever has gripped the fans. Since the international match is being played after a gap of months, cricket lovers not only from Nagpur but also from small towns nearby are in a joyous mood and awaiting the moment eagerly.
Both the teams arrived in city on Sunday from Hyderabad.
Tight security has been in place for the India vs Australia ODI cricket match. Joint Commissioner of Police Ravindra Kadam said that a strong police force of 1,500 policemen would be deployed in and around the stadium besides two Bomb Detection and Disposal Squads and Quick Response Teams (QRT). A total of Five Deputy Commissioner of Police (DCPs), seven Assistant Commissioner of Police (ACPs), 12 Police Inspectors (PI), 92 APIs/PSIs and 1,012 constabulary force will be the part of bandobast duties, the Joint CP said. A three-tier protective layer in and around the stadium and QRTs will be stationed for the match. Senior police officials will monitor the bandobast from the Controll Room with the help of surveillance cameras.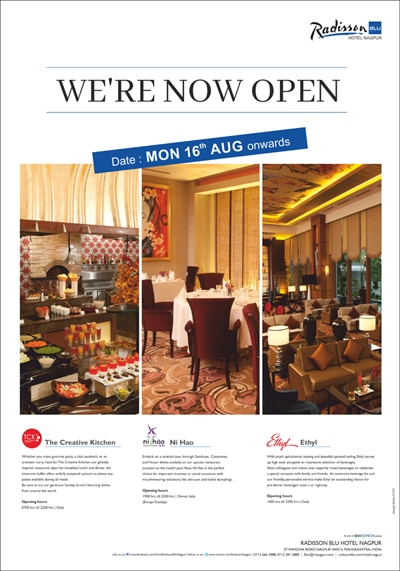 Traffic police have divided the bandobast in 10 sectors which will be guarded by two ACPs, 10 PIs, 23 APIs/PSIs and 391constables. The VCA has sold out 43,000 tickets close to its official capacity of 47,000 seats. Heavy vehicles will be diverted from Butibori and Dongargaon. Parking for the vehicles will be allowed on first come first basis. The police have identified four grounds near the stadium for vehicular parking. Two-wheeler and four-wheeler parking will be segregated in each ground, DCP Bharne said.
The police have put tight security at Hotel Radisson Blu and Le Meridien where Indian and Australian teams have been put up.