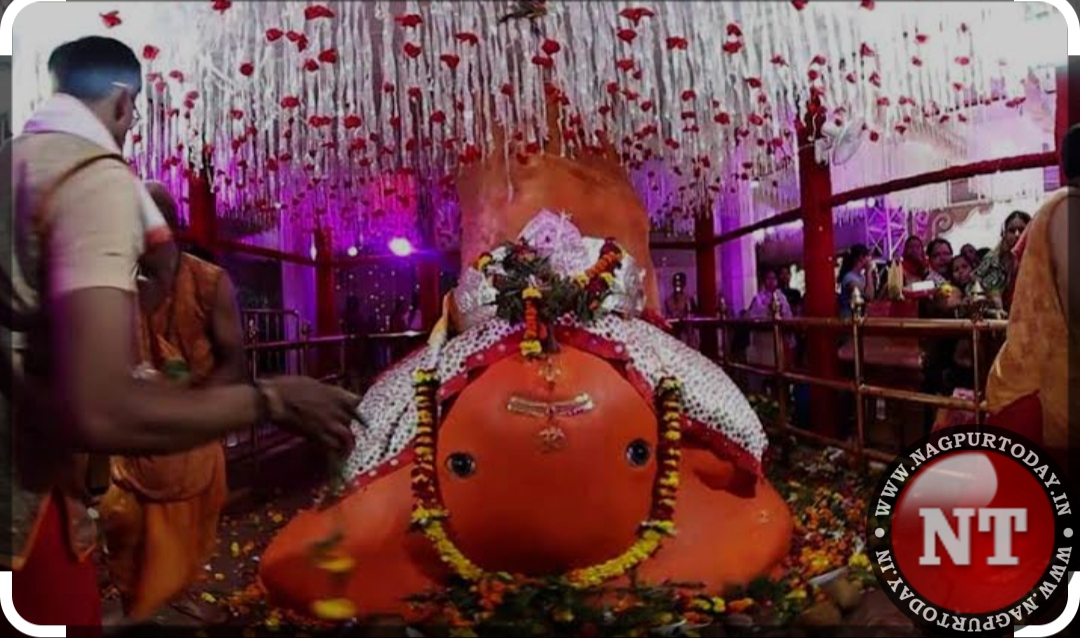 Nagpur: On the auspicious occasion of Ganesh Chaturthi, devotees from all corners of Nagpur and beyond flocked to the Tekdi Ganesh Temple to seek the blessings of Lord Ganesh. Tekdi Ganesh Temple, the first among the Ashtavinayakas of Vidarbha, witnessed a surge in devotees as they came together to mark the beginning of the 10-day Ganeshotsav with the morning aarti.
The Tekdi Ganesh Temple holds a special place in the hearts of devotees, not only for its spiritual significance but also for its historical importance. It is renowned as the foremost among Ganesh temples in Vidarbha and has a rich legacy dating back generations.
The day started with great fervour as the 10-day Ganeshotsav commenced at Tekdi Ganesh Temple. Devotees began arriving at the temple premises well before dawn, eagerly waiting to participate in the first aarti of the morning. The atmosphere was charged with devotion and enthusiasm as the priest performed the rituals, invoking the blessings of Lord Ganesh.
A large number of devotees, young and old, stood in long queues, patiently awaiting their turn to offer their prayers and seek the divine grace of Lord Ganesh. The temple resonated with melodious bhajans and chants, creating a spiritual ambiance that filled the hearts of the devotees with joy and reverence.
The Tekdi Ganesh Temple in Nagpur witnessed a remarkable gathering of devotees who came together to celebrate Ganesh Chaturthi with immense devotion and enthusiasm. The first aarti marked the beginning of the 10-day festival, and the atmosphere was filled with spirituality and a sense of community. As the festival progresses, it is expected that more devotees will visit the temple to seek the blessings of Lord Ganesh and partake in the festivities that bring people together in prayer and celebration.