Nagpur News: A very elated and jubilant Devendra Fadnavis for once let go of his disciplined look and shouted with joy with his fellow BJP activists. From the time he arrived at the Air Port, on almost every square, his motorcade was stopped to congratulate him.
The love and affection people can be seen by the crowds that thronged him almost everywhere he went. After he received his certificate of winning, at the Counting Centre at Kurvej High School near Deekshabhoomi Square, he spoke to the media.
* He first of thanked the citizens of Nagpur for bestowing love and trust on Bharatiya Janata Party once again and casting their precious votes to us.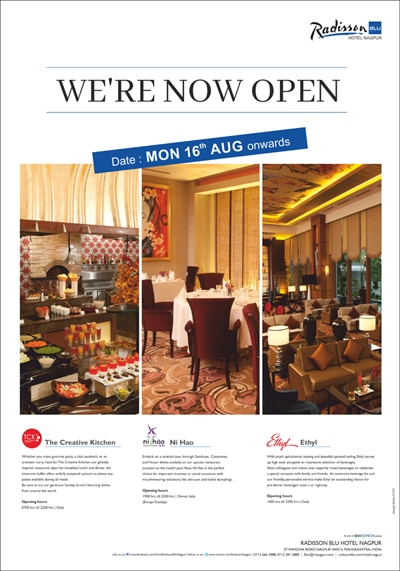 When asked about the various small parties who are willing to go in alliance and support BJP, he said that a Parliamentary Board will decide on that.
* When asked why the number dwindled from 58 of Lok Sabha polls all over Vidarbha to a 58 seats in Vidhan Sabha polls, he explained that one can always find the difference between the Lok Sabha polls and the Vidhan Sabha polls. He said that the number of parties that contest for the Vidhan Sabha polls is more which causes the difference.
* When asked if they would get into an alliance with Shiv Sena once again or with NCP which has offered an unconditional support
to BJP and the motive to support BJP is probably to mask the on-going investigations on irrigation scams, Devendra Fadnavis said that the Parliamentary Board of BJP will review, if we have to go into alliance with any party or not. We will also review and study, why a particular party is supporting us and for what ulterior motive, he added.
* When a media personnel asked Devendra Fadnavis that if they decide to go with Shiv Sena, then the promise of separate Vidarbha can be a distant and forgotten dream, to which Devendra Fadnavis answered and said that the BJP has its own agenda and its own manifesto to follow. Even if we go into alliance, we can pressurize them into the allaying with our request for a separate Vidarbha.
* When Devendra Fadnavis was told that there were many files cleared and many projects okayed and policies made in the last few days, months, he said that we will review the files and projects and if we feel, we will render those decisions null and void.
* When Devendra Fadnavis was asked about the on-going investigations of many tainted ministers of the last regime, he said that the investigations will continue unhindered. He added that weather the minister is from BJP, Congress, NCP or any other party, the investigations will continue and the law will take its own course.
When asked about the Chief Minister's position, he said that the Parliamentary Board and the Central Administration of BJP will decide on that.
Nagpur Today also spoke to the very elated better half of Devendra Fadnavis, Amruta Fadnavis about the victory. She claimed that I thank the citizens of Nagpur for putting their trust on her husband. When asked about the spectacular win of Devendra Fadnavis, she said that apart from moving throughout the state to canvas for BJP, they (husband and wife) have attended and spoken at various big and small meetings and these meetings yielded its desired results. The people had often pledged their complete support to Devendra after these meetings.
When Amruta Fadnavis was asked that how will she cope up and run the family, now that Devendra will get more busy not only in the state level politics but also in National level politics, she said that she is used to it, since Devendra has not been giving much time earlier too. She said that she felt elated when the Prime Minister of the Country Narendra Modi praised her husband Devendra Fadnavis.