AIIMS, IIM, IIIT, NIPER, other institutes set up in Nagpur
Nagpur: With Lok Sabha elections a few months away, the Union Minister Nitin Gadkari went on bragging and counting achievements during his tenure. He claimed that development in Nagpur took a stallion jump in the past four years as several ambitious projects worth Rs 56,000 crore were launched and completed. Moreover, a number of renowned institutions were set up in the city and these institutions have started functioning, he said.
"A network of roads and flyovers is being built across the city. Works of constructing flyovers worth Rs 6448 crore have been sanctioned. Flyovers are being constructed on road from Zero Mile to Bhilgaon Naka Kamptee, Wadi_MIDC Junction Flyover, Khapri flyover, Liberty Talkies-Mental Hospital Road flyover, Radisson Blu Hotel to Manish Nagar Pride Hotel, cement road from Zero Mile to Khapri ROB, 61.55 km Outer Ring Road, Indora Square to Ashok Square flyover, Mankapur Railway Under Pass, and other works are on fast track of completion. For all these projects, Rs 47,000 crore were sanctioned," Gadkari said.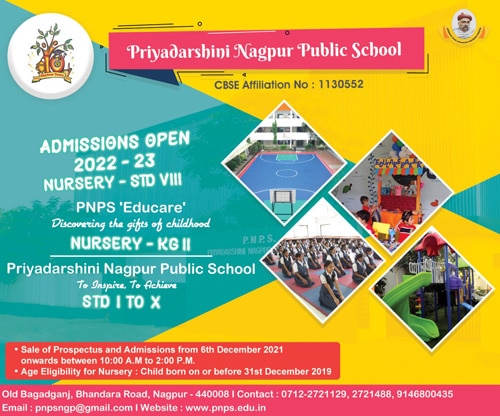 The Union Minister further said that the Central Government has provided Rs 8,680 crore for Nagpur Metro Rail project. Similarly, Rs 1577 crore for setting up AIIMS, Rs 10 crore for Deekshabhoomi, Rs 100 crore for Buddhist Circuit Project, Rs 228 crore for water connection in unauthorised layouts, and Rs 300 crore for Skill Development University Symbiosis, Rs 6317 crore for new railway lines from Nagpur, Rs 32 crore for Dal Mill anf Garment Cluster, Rs 228 crore for reuse of sewage water and biogas production project have been sanctioned, Gadkari stated.
Gadkari said that a network of construction of cement roads in three phases is going on in the city. For this Rs 700 crore have been sanctioned. Similarly, under Smart City Project, Rs 1006 crore have been sanctioned for development of Pardi, Bharatwada, Punapur regions. "For works under Central Road Fund and annual planning, Rs 26,438 crore have been approved. Work of Metro Rail project is on fast track. Places for 36 Metro stations have been fixed," the Union Minister said.
The institutions set up in city:
· Indian Institute of Management (IIM).
· Indian Institute of Information Technology (IIIT) set up at Waranga in district.
· All India Institute of Medical Sciences (AIIMS).
· Sanction was accorded to set up National Institute of Pharmaceutical Education and Research (NIPER).
· Maharashtra National Law University.
· Divisional Centre of Sports Authority of India is set up in 100 acre land in Wathoda.
· State Government approved starting of State Cancer Institute at GMCH.
· Composite Regional Centre for Disabled set up in city.