Nagpur:
Dhantoli has a pride of place in the history of Nagpur but it is plagued with several problems. After discussing the issues facing the locality with the people, a plan for systematic development would be put in motion, said Prafulla Gudadhe, Congress nominee for South-West Assembly constituency.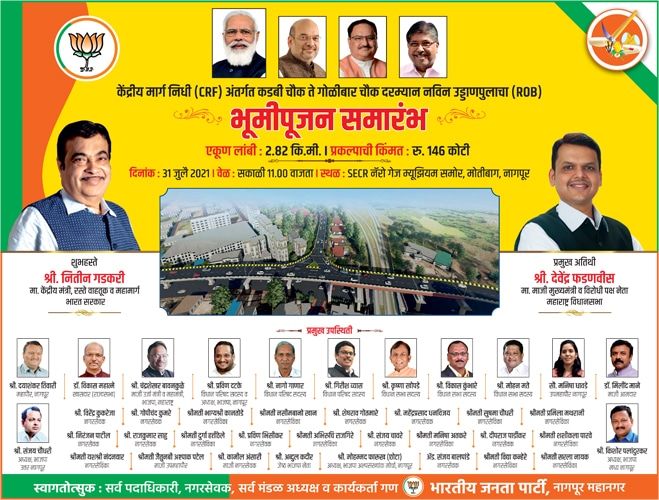 Gudadhe on Tuesday toured the areas of Dhantoli and Ajni and established one-to-one contact with the people and listened to their problems. He visited areas including Samarth Nagar, Ajni, Prashant Nagar, Gajanan Nagar, Rahate Colony and nearby areas and talked with the people. Gudadhe received tremendous response from the residents and was welcomed everywhere.
The Dhantoli residents told him about the bad conditions of roads there to which Gudadhe said that he will give first priority to it. The senior citizens of Dhantoli appreciated his work as corporator and gave him blessings for electoral victory.
Prominently present in the padyatra were corporator Tanveer Ahmed, former corporator Bablu Deotale, Rajnitai Barde, Sumukh Mishra, Adv. Sanjay More, Mangal Yadav, Uttam Pardhi, Sanjay Tekade, Jiyalal Chavan, Ajit Jadhav, Sheshrao Tekade, Rashid Ahmed, Ajay Pannase, Prasanna Jichkar, Ramesh Choukikar, Vilas Selokar, Ashwin Hadke, Chetan THakur, Ram Thakur, Angad Hadke, Shyamrao Hadke, and many workers of the congress.