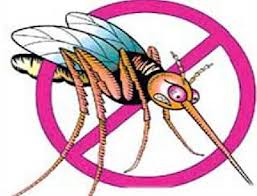 Nagpur News:  Around 100 NGO workers will be conducting a dengue prevention program in 10 zones, to prevent the breeding of mosquitoes from 29th October. To prevent the spread of dengue in the city, deputy commissioners in all 10 zones personally visited homes and instructed the citizens on ways to prevent mosquitoe breeding. All 72 wards have been sprayed with mosquito repellent.
NMC (Nagpur Municipal Corporation) health officials sent blood samples of 117 suspected Dengue patients to Centric Central IMC. Results of 20 patients came positive.
Mayor Anil sole instructed Nagpur citizens to wear loose fitting light (white) colored clothes.  Mosquitoes are attracted to dark colors and can easily bite through tight clothing. Check around your home or schools for standing water in places such as gutters, buckets, and flower pots. Mosquitoes lay their eggs there.  Mosquito repellants must be used and the surrounding should be clean. Stagnation of water must be checked and prevented.
Ruling party leader Pravin Datke, medical officer Harish Dokudwar Water works department Sudhakar Kohale, deputy mayor Sanjay kakade, deputy director of health services Dr. Milind Ganvir, Medical officer Dr. Ashoke Urkude, Dr. Aditi Tyade were present at the time.