Nagpur: The after effects of monetization is far from getting settled as it has badly unsettled the economical structure of Nagpur. Worst sufferers are the labourers who had flocked the city to meet their ends. With the cash crunch going worse the labourers are not being paid due to which most of them are unable to arrange for two square meals. The situation has forced large number of daily wagers and labourers to leave the city.
Labour contractors of Nagpur informed that over 20,000 dejected daily wagers from other states left the city in last 8 days. Some surrendered their useless notes at the railway cash counter while many simply decided to travel without ticket. The sudden migration of over 15,000-20,000 strong labour force has reportedly affected many developmental projects in the city. Most affected are the smaller contractors as they cannot find even a single labourer. Making use of the opportunity, remaining labourers have increased their rates.
Nagpur is recognised as one of fastest growing cities of India and the town needs a strong labour force.
Workers from Madhya Pradesh, Chhattisgarh, Bihar, Uttar Pradesh, Jharkhand, Bangladesh etc, come to Nagpur in large numbers looking for employment. They are employed at various projects and huge townships coming up in and around city.
At first, the labourers used to come here through personal contacts but now the labour contractors bring the them from other states by the truckload. Compared to other states, the labourers receive good wage in Maharashtra and in Nagpur. Male labourers receive between Rs.150 to Rs 250 per day, while females are paid between Rs 125 to Rs 175. Labour contractors also provide temporary huts for the labourers at the project site. In a way, life before demonetisation was comfortable for labourers in the Nagpur.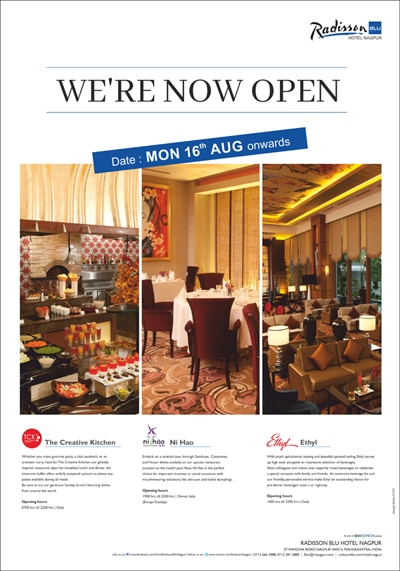 Experts informed that there are currently around 60-80,000 labourers in the city from other states and 100 to 200 more join the work force each week. Apart from construction sites, these labourers are also employed at brick kilns at Butibori, Hingna MIDC, Koradi and also at Cotton Market and Kalamna Market.
A tough life
The labourers have only each other for support. They wrap up their belongings and huts and set up camp elsewhere after the completion of a project. Their only assurance for 'dal-roti' at the end of the day is their work. Being outsiders, even local shop keepers don't extend credit to them.
They are paid weekly and most ask for advance payment of ` 50-100 at the and of the day for daily chores. This money is cut from their wage and remaining amount is handed to them at the end of the week.