Demonetisation helped PM Modi's 'crony capitalist friends', says Rahul Gandhi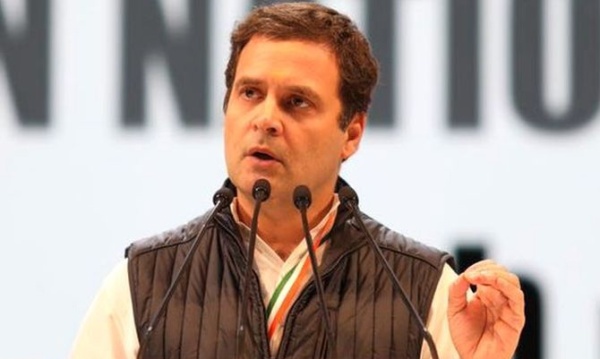 New delhi: Prime Minister Narendra Modi's demonetisation of high-value currency notes in November 2016 was a "huge scam" to help his "crony capitalist friends", said Congress president Rahul Gandhi on Thursday.
"It was not a mistake but a deliberate attack on the people," said Gandhi at a press conference in Delhi, a day after the Reserve Bank of India (RBI) conceded for the first time that almost all the bank notes invalidated in November 2016 have returned to it in the form of deposits.
Modi rendered invalid Rs 500 and Rs 1,000 notes worth Rs 15.44 lakh crore from the midnight of November 8-9, 2016, in an unprecedented move the Bharatiya Janata Party (BJP)-led government described as a crackdown on black money, or untaxed, unaccounted cash stashed away by dishonest individuals, terror financing and counterfeit currency.
In its latest annual report released on Wednesday, RBI said as much as 99.3% of the junked bank notes by value, or Rs 15.3 lakh crore, had returned to the banking system, confirming what had been widely perceived by economists and banking experts a long time ago: that much of the money had found its way back or that some individuals had found ways of laundering their black money.