Nagpur.
A delegation of students led by President of Nagpur Students Revolution Union Ankush Bhoyar and Vice President Naval Mahalle met the Vice Chancellor and submitted a memorandum asking them to allay the grievances of the students on January 12, 2015. He assured the students that a special committee will be formed to look into the matter.
The delegation is also said to have met Assistant Controller of Examinations Mungde, who also gave a dilly-dallying assurance to the students.
The delegation alleged that last year the students had staged an agitation on August 23, 2013. The then Vice Chancellor had ruled in favour of the students and had taken out a special ordinance Ordinance No. Acad/ E/S/2013/619 dated September 13, 2013 which gave them an opportunity to complete their curriculum (the old curriculum).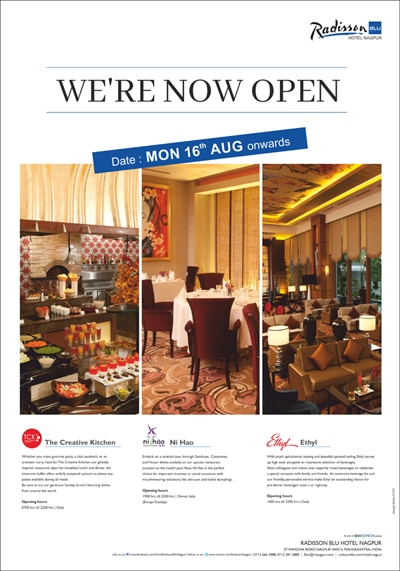 The Engineering College students can have at the most four subjects as back under the Allowed To Keep Term (ATKT). However, while after the results of the Summer 2014 was declared, some students who had more than 4 papers as back applied for Revaluation. They kept waiting for the results for a very long time. Meanwhile the Winter Examinations approached, the exams were held and even the results of the Winter Examinations were declared. The results of the revaluations were finally declared, but alas, it was after the results of the Winter Examinations. Many students did clear one or two papers making them eligible for sitting in the winter examinations. However, since the Winter Examinations were already over, the poor students will have to wait for the next year and will have to appear in the Summer examinations.
The delegation of students led by Nagpur Students Revolution Union now demanded that the students of 5th & 6th, 7th & 8th be allowed to appear for the examinations of both the sets together. They claimed that this move will prevent the wastage of one year.
Such a permission to appear in two was given last year too wide Notification No Acad/14/115 dated March 11, 2014. This allayed the woes of the students and provided an opportunity whereby they could save on one year loss.
This ordinate delay in declaring the results of the revaluations has costed one full academic year of many students. Who is to take a blame for the delay? What about the cost involved in the students repeating the year?
nagpur-university