Nagpur :  The national carrier Air India launched the year's first flash sale on Monday when it slashed its fares on multiple domestic routes by up to 50%.
The six-day sale that began Monday offered all inclusive economy class tickets starting at Rs. 1557 for travel between January 16 and April 30.
Last month, two airlines -GoAir and Jet Airways- had offered similar short-term sales for travel up to September, but the discounts were not as fat as the one offered by Air India, travel operators said.
According to a link put up on the AI website, the discount was available on a variety of routes connecting tier-2 towns such as Nagpur and tourist hubs such as Goa to Mumbai. While some travel operators said that Jet Airways began offering similar discounts soon after the AI sale went live, the airline did not comment on the matter.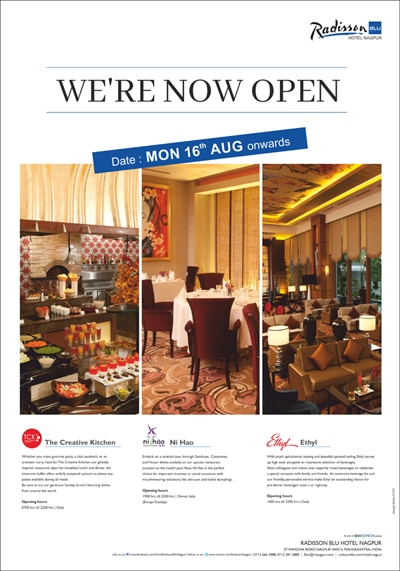 "With tickets starting as low as Rs. 1557, the sale has witnessed a very enthusiastic response. Bookings are up by more than 100% week-on-week. This sale was followed by a similar offer from Jet Airways," said Ranjeet Oak, senior vice president (flights), MakeMyTrip, a travel portal to media.
Travel operators added that the price war was expected after Vistara, the new full service line started by Tata and Singapore Airlines began offering flights fares cheaper that AI and Jet Airways.
"Finally, Indian travellers will get respite from airfares which had sky-rocketed during the peak winter holiday season. This sale from Air India comes as a pleasant surprise for travellers and is an attempt to catalyse demand in what is typically the weakest quarter of the year," said Sharat Dhall, president of Yatra.com, another travel portal told media.
Dhall added, "Coming close on the heels of the Vistara launch, this sale adds further excitement to the domestic air market and is expected to spike advance bookings in the quarter. We expect that the other carriers are likely to join the sale as well, making it a bonanza for travellers who plan well in advance."