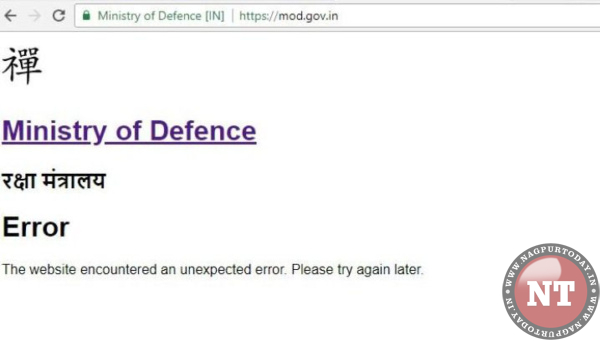 New Delhi: The website of the Ministry of Defence went down on Friday evening. The website has reportedly been hacked allegedly by Chinese hackers. The website — mod.gov.in — is inaccessible due to the hack. Chinese characters were appearing on the Ministry of Defence's website, according to media reports.
Details were awaited.
Notably, last month, the Indian Army had released a video about Chinese hackers and urged citizens to use messaging app WhatsApp safely. The Army had also warned soldiers posted along the Line of Actual Control (LAC) against using a host of apps, including WhatsApp.