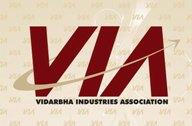 Nagpur News:
Deepak Maneria will be delivering a talk on " Innovations – Lets Make it Happen" on Saturday 13th July 2013 at VIA Hall Udyog Bhawan, Civil Lines, at 6:30 p.m.
The programme is being organized by the Marketing Forum of VIA. Deepak Maneria is a well known creator, innovator, and idea change catalyst, with a recent MDP in Innovation and Creativity management from IIM Ahmedabad. He is Founder Volunteer-One Foundation and has quit an illustrious corporate career to pursue his passion for youth, change and education recently.
According to Deepak, the accelerated pace of change makes innovation imperative.  India's ranking on world innovation index is below 50 and this reality needs attention by professionals as well as academicians. Innovation though linked to creativity and often used interchangeably is not the same. The key focus of innovation is implementation and one need not be highly creative to be innovative.
Amongst the multiple approaches open innovation & crowd sourcing are the latest being adopted by many organizations. Having many ideas is the best way to having a good idea. Unfortunately innovation cannot be automated as only people can generate ideas. Managing innovation at workplace is a complex phenomenon and multiple organizations have tried different approaches with idea incubation as one of the subsets of larger process of innovation.
Like all VIA  programmes this one too is a free session open to all would be it students, professionals, entrepreneurs or academicians who wish to innovate and experiment with their fresh ideas says a press note issued by Sanjay Arora Chairman and Shika Khare Coordinator VIA Marketing Forum