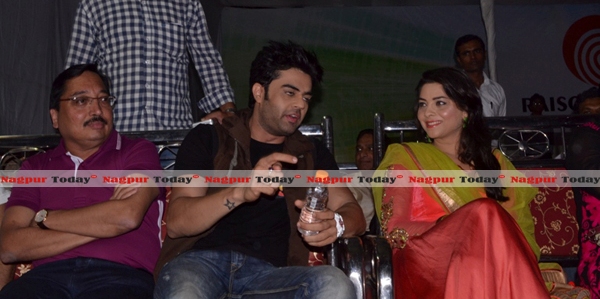 Popular television anchor Manish Paul who is all set to make his Bollywood debut with a comedy thriller 'Mickey Virus' came down to the city and made an appearance at Dhamal Dandiya programme organized by G H Raisoni group at Amrut Bhavan on October 7, 2013. He not only danced with the engineering students but also promoted his up-coming movie "Virus". He made a day for many gals from the audience with his hug.
The guys and gals went ga ga over his sheer presence at the venue.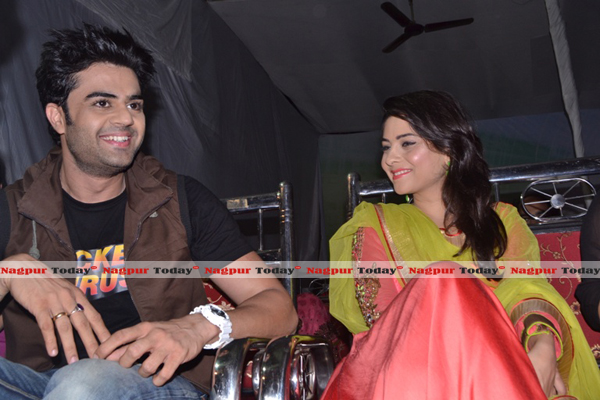 In an exclusive telephonic interview with Nagpur Today he said:
NT: Why the name "Virus" for the movie?
M Paul: Because the entire movie is about hacking.
NT:Who is the Director?
M Paul: He is a Debutante named Saurabh Verma and this is his first movie. He is also the writer of the movie.
NT: Who is the heroine?
M Paul: She is also a Debutante named Elli Avram.
NT: What Character are you playing in this movie?
M Paul: I am playing the role of Mickey who is lazy but street smart computer hacker.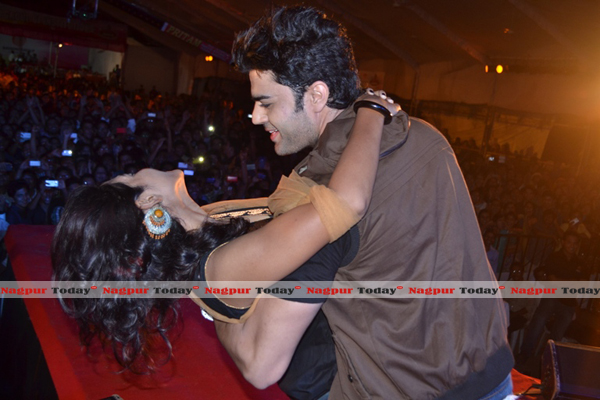 NT: What is different in your movie?
M Paul: You will have to watch the movie to know that.
NT: What is your message for the youth of Nagpur?
M Paul: Dreams do come through (just as it did for me). Never leave your passion. Keep working hard for your goal and one day You will achieve it.
NT: How do you like Nagpur?
M Paul: I am so happy for making this trip. The people are cordial, loving and very hospitable. The really took care of me. I like the weather too.