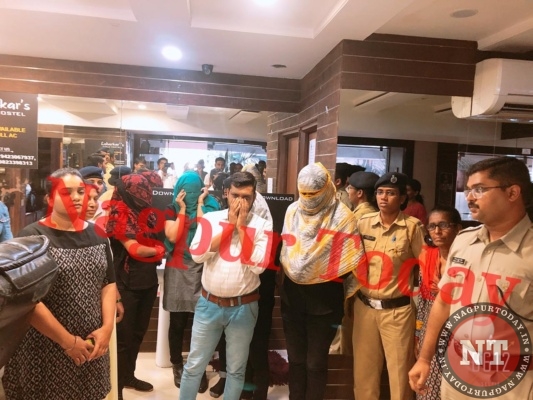 Nagpur: The Deputy Commissioner of Police, Zone 2, Chinmay Pandit and his team on Friday busted a sex racket being operated in the cover of Spa in posh Ramdaspeth locality. Five girls were rescued by the raiding cops and a diary with names of clients was seized.
The DCP Chinmay Pandit had received secret information that a sex racket is being run at Ramdaspeth-based Ajay Spa and Salon. Acting on the tip-off, the DCP planned raid and accordingly summoned police personnel from Dhantoli and Ambazari Police Stations. According to plan, a decoy customer was sent to the spa and a deal was struck with a girl for Rs 2500. Soon, the decoy signalled the waiting team of cops who stormed the spa. The raiding cops detained five girls. However, the owners of the spa, Ajay Loharkar and Abhay Loharkar have gone absconding. Cops seized a diary having names and phone numbers of prospective clients.
The spa, salon and a gym are situated at an apartment building named Ajay Service in Ramdaspeth.
Sitabuldi cops registered a case under relevant sections of Prevention of Immortal Trafficking Act (PITA) and started investigations.