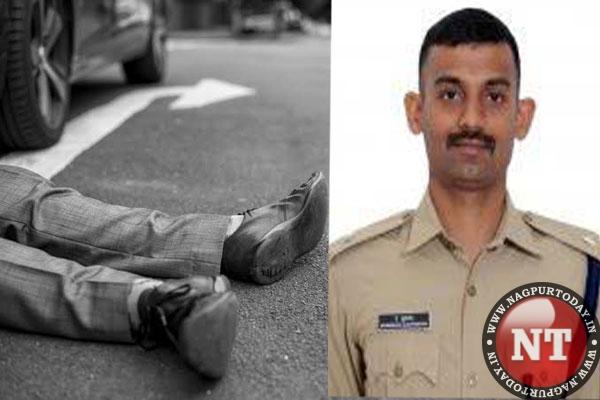 Nagpur: Deputy Commissioner of Police (DCP) Crime, Mummaka Sudarshan, showcased his compassion and acted as a Good Samaritan when he saved the life of a man who had met with an accident in the early hours of Friday. Without wasting precious time, he quickly transported the injured man to Mayo Hospital in his car, utilizing the crucial "golden hours" to provide immediate medical attention. This remarkable incident took place in the Second Capital of the State.
According to police sources, the man, who was allegedly in a drunken state, had encountered the accident near Dosta Vaishya Metro Station, falling under the jurisdiction of Tehsil Police Station. Despite the presence of onlookers witnessing the man's severe bleeding, nobody stepped forward or dialed emergency services (112) to inform the police.
However, DCP Mummaka Sudarshan, who happened to be en route to Pardi, noticed the commotion caused by the gathering crowd. Taking swift action, he personally assisted his staff in carrying the injured man to his car and rushed him to Mayo Hospital. The victim had lost a significant amount of blood and had also suffered fractures in his leg. The timely intervention by DCP Mummaka Sudarshan proved to be critical in saving the man's life.
Speaking to Nagpur Today, DCP Mummaka Sudarshan expressed his disappointment at the lack of assistance from the public in such situations. He emphasized that it is the duty of both citizens and the police to work together and ensure peace and harmony within society, thereby shaping a better future for everyone.
The Top Brass of Nagpur Police, along with citizens, have applauded DCP Mummaka Sudarshan's companionship and dedication to people-oriented policing.
– Shubham Nagdeve