DCP issues notice to MahaMetro as city roads turn death trap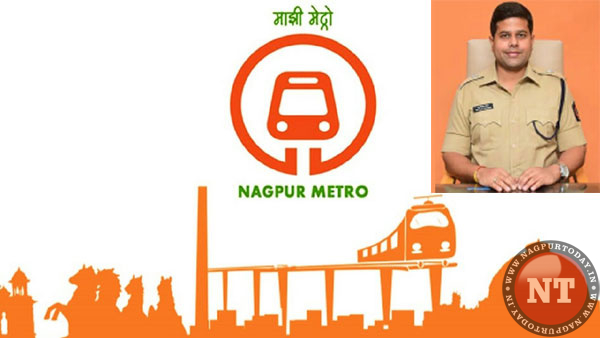 Nagpur: In view of ongoing probe into the alleged negligence by MahaMetro, causing death of three college girls near Ambazari T-point, DCP (traffic) Rajtilak Roshan has issued notice to the company authorities. Meanwhile Bajaj Nagar police was already investigating in the case in which three college girls died after being crushed under the wheels of hydra machine engaged in metro rail works.
Traffic police initially finds fault of MahaMetro in the said accident. The accident reportedly caused while the driver was reversing the heavy vehicle in the absence of guide or co-driver. It is also learnt that MahaMetro also breached the prohibition on usage of heavy vehicles at the underconstruction east-west corridor.
One of the officers at DCP office revealed that they had already issued directives to the MahaMetro officials to ensure deployment of co-drivers on all its heavy vehicles so that such incidents are not repeated. The time restriction to MahaMetro for usage and movement of all types of heavy vehicles is from 9 pm to 6.30 pm. Besides, it had also been directed not to use heavy vehicles from 9 am to 11 am and from 5 pm to 7 pm.
Following the incident, senior police inspectors of five zones have been asked to ensure that all construction agencies engaged in road, metro and flyover works strictly adhere to the guidelines issued while issuing permissions.
However, not only MahaMetro, but even heavy vehicles can be seen moving blatantly on cement roads and NHAI's two flyover construction sites. Traffic police allow vehicles transporting building material into the city between 12pm and 4pm and 10 pm and 8am with prior police permission.
Holes of Death
The huge potholes and even big craters have formed on the road parallel to metro pillars. Worst is the condition near airport where the metro tried to fill up deep gorge that was formed after the road collapsed recently. The incident has occured not once but twice and at present the recent rains have only worsened the situation.
Very huge holes right in the middle of road have turned a death trap for the commuters. Some potholes on Kalamna Ring Road, Pardi Road, Chhaoni Road and Liberty Square can be attributed to poor maintenance by NHAI. Even North Ambazari road is not an exception and one can witness how the road along metro corridors has turned uneven due to potholes.