Nagpur: The Deputy Commissioner of Police Nilesh Bharne who took charge of Traffic Branch recently on Saturday vowed to clear the traffic mess prevailing in Second Capital City of Nagpur. The new DCP has decided to initiate a number of steps to bring traffic system in city to order.
Addressing a press conference, DCP Bharne threw light on his initiatives he would be implementing for easing pressure of traffic in city including stern action against violators of rules, streamlining movement of heavy traffic to curb fatal mishaps, creating awareness about traffic rules and a lot more.
"A well planned strategy would be in place to improve the traffic system whether it is traffic booth management, functioning of signals or parking problem. Some of the traffic problems are related to working of Nagpur Municipal Corporation. Bad roads, encroachment on footpaths by vendors, hoardings at wrong places. All these aspects affect smooth flow of traffic. A meeting with Municipal Commissioner will be held soon to sort out the problems. Special drives will be undertaken to control illegal transportation, cracking down on reckless driving, erring vehicle owners would be dealt with heavy hand, more and more challans will be issued based on CCTV footages," DCP Bharne said.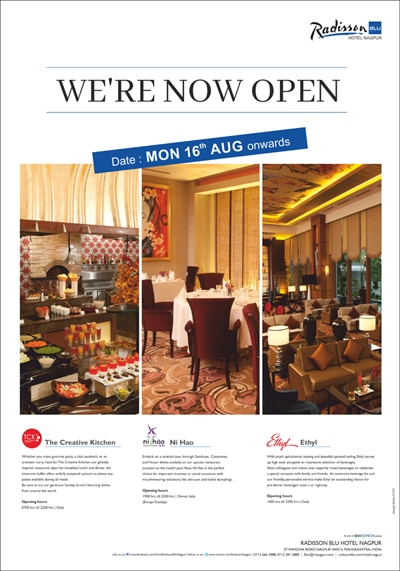 "Drunken driving, over speeding and other violations will face the strictest action. In order to curb accidents, awareness drives about would be undertaken in schools, colleges and other institutions. Two-wheeler riders will be 'sternly' advised to wear helmets. Helmets can save their lives in the event of accidents," DCP Bharne said.
DCP Bharne further said that he personally visited Munje Square where Metro Rail working is undergoing. He was accompanied by retired ACP Jamil Ahmed. Bharne held meeting with AFCONS Chief Project Manager Pai and Branch Chief Vijay Kumar and discussed traffic problems.