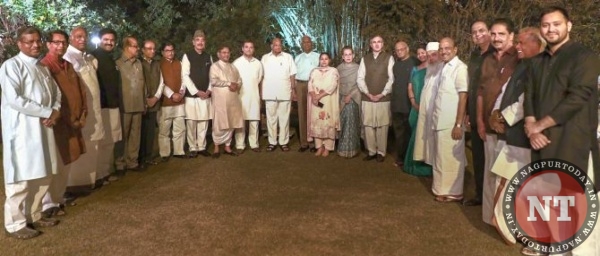 New Delhi: The leaders of opposition parties will meet today in Leader of Opposition Ghulam Nabi Azad's chamber in Parliament and are likely to discuss the issue of the Supreme Court verdict rejecting multiple pleas for an independent probe into the death of special Central Bureua of Investigation judge B H Loya, sources said.
The issue of moving an impeachment motion against Chief Justice of India Dipak Misra is also likely to be discussed in the wake of the Loya case judgement.
The Opposition has been working on bringing various parties on board for a larger consensus on bringing the impeachment motion against the CJI.
While the Left parties, the NCP and the Congress are on board for moving the impeachment motion, some parties that have already signed the petition have backed out.
During the meeting convened by Azad, the sources say, the opposition parties will also discuss the idea of having a broader consensus on how to defeat the BJP in the upcoming assembly and Lok Sabha elections.