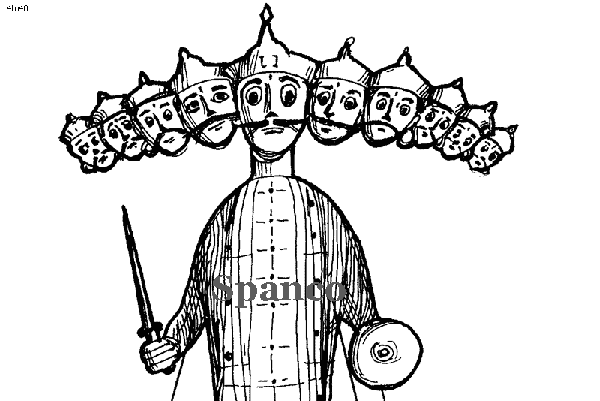 Nagpur News: The senior Bharatiya Janata Party and Opposition Leader in Assembly Eknath Khadse termed the jails in Maharashtra neck deep in corruption and are taking the shapes of hubs for every possible illegal activity. A "Haphta" reaches easily, in the otherwise tight security jails, to lower rung jail guards to top bosses, and in return, the "Haphta Happy" bosses allow all the illegal activities like "Sweet Home" food in large quantity to few "privileged guests" picnicking in the jails, mobile phones to hordcore goons in order to run their businesses outside the jails, and other illegal facilities. Some special category inmates even hold meetings for which purpose is better known to the authorities of jails.
The only solution to curb these illegal activities lies in an eagle eye i.e. CCTVs and mobile jammers. And the CCTVs and the mobile jammers must be installed immediately, Khadse demanded. Khadse was speaking on a debate over corruption-hit jails in Maharashtra. "The Pune Jail inmates are being provided all these mentioned facilities and the same situations must be prevailing in other jails of the State," claimed Khadse.
Mr. Opposition Leader, the Nagpur Citizens are witnessing that you are raising and raising crucial issues since Monday. It is OK. Nothing wrong. But what happened to the Nagpur leaders or "Navratnas". Where are they? Have they been inspired by the Supreme Court order allowing dance bars? "And enjoying the inspirational moments." Today was DAY-10 of Monsoon Session of Maharashtra Assembly. But there is absolutely no sight of the Nagpur Warriors in the battle-ready iron clad waging a war on Spanco issue and forcing the Maharashtra Government to kick out the "Ravan Spanco" or crushing of "Hydra Spanco" on 10th Day. The tall talks and powerful promises have been turning hollow, hollow, hollow, and hollow. The "Promise" word is becoming an alien to Nagpur citizens, and majority have forgotten the spelling of "Promise", of course, very very angrily. Now, even, a Romeo, too, is not uttering word promise to a Juliet, fearing thrashing from the Juliet, and other Romeos.
Why they are not raising the Spano issue? Who is stopping them? What is the reason? Which "crime" they have committed? Nagpur citizens have resigned to their fates as far as Spanco torture is concerned!!! DAY-10 was most auspicious. Ravan Dahan (Ravan Burning) takes place on Day-10. Ravan Dahan literally means victory over evil.  Have these Nagpur "Navratnas" forgotten the Day-10 importance?
The Nagpur citizens be patient!!! Fruit of patience is sweeter and sweeter!!!
The Bottom Line is: Beware of fury of a patient man. The man with patience reacts more and more aggressively than the hurried and buried man!!!