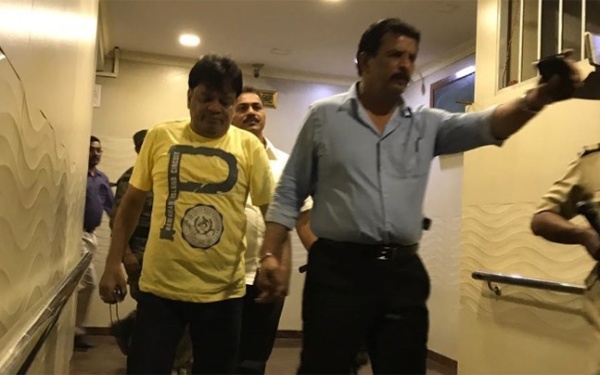 Iqbal Kaskar, the brother of fugitive Underworld don Dawood Ibrahim, was on Monday nigth admitted to J J hospital in Mumbai after he complained of chest pain and giddiness, sources at the hospital said.
Kaskar, 56, who has been lodged in the Thane Central Jail, was referred to the hospital by the prison authorities, they said.
Kaskar was brought to the hospital at 10.15 pm, the sources said, adding that he is stable at present and his general condition is good.
His medical evaluation is underway, they said.
Kaskar was arrested by the Thane Police in connection with an investigation into an extortion case in September last year.
Kaskar, who was deported from the UAE in 2003, is suspected to have been operating the real estate business of his brother in Mumbai, police had said