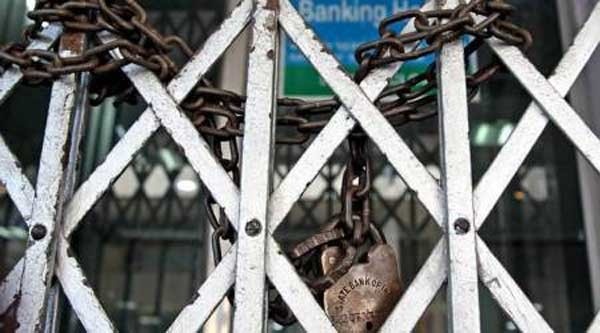 New Delhi: A nationwide bank strike for higher wages on May 30 (Wednesday) and May 31 (Thursday) is likely to affect normal banking operations and ATM services for two consecutive days. Due to bank strike, ATMs may run dry and cash withdrawal would be affected. The salaried class will also bear the brunt of bank strike as bank branches would be closed on May 30 and May 31.
The strike is called by the United Forum of Bank Unions (UFBU), an umbrella body of nine unions, including All India Bank Officers' Confederation (AIBOC), All India Bank Employees Association (AIBEA) and National Organisation of Bank Workers (NOBW). The bank employees are protesting a nominal 2 per cent wage hike offered by the Indian Banks' Association (IBA). In the last wage revision in 2012, employees had received a raise of 15 per cent.
Bank employees will also organise a demonstration today at State Bank of India's main branch at Fort in Mumbai. While online bank operations will remain fully functional, transactions at branches are likely to be affected due to strike. During the negotiations held on May 5, IBA made two "unacceptable" propositions including an offer of 2 percent hike in the wage bill cost as on March 31, 2017, UFBU said in a statement.
Besides, UFBU adamantly maintained that the negotiations on officers demands would be restricted up to Scale III only, AIBEA General Secretary CH Vekatachalam told PTI. ATM security guards will also participate in the bank strike.