Dattareya Hosabale to be elevated as RSS General Secretary, new role for Bhayyaji Joshi ?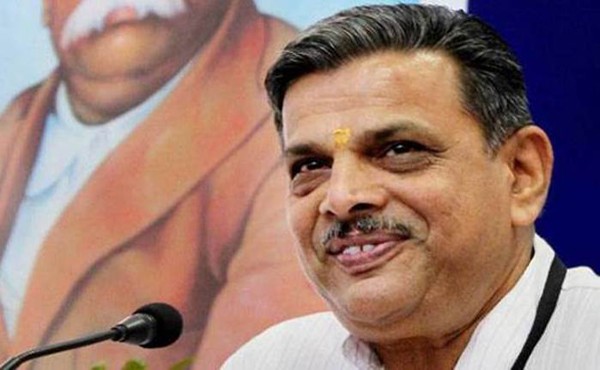 Nagpur: Many big changes may be witnessed in the Rashtriya Swayamsevak Sangh's (RSS) All India representatives meeting to be in March in Smruti Mandir at Reshimbagh. There are wide speculations regarding the big change that the post of General Secretary, the second-in-command of the influential right wing out may go to Dattatreya Hosabale. Sarkaryawha is also the administrator or the organisation. Presently Hosabale is on the number three position that is Joint General Secretary. For the post of General Secretary others names are also been discussed.
In RSS there is movement going on for the election of some post but till now in the history of RSS there has never been an election for the post of General Secretary. The General Secretary of RSS is unanimously nominated, the same will be done this time too. The change is being done for a youth leadership. The present General Secretary senior leader Bhayyaji Joshi despite leaving this postion will be in high command position and will have the organisation's expansion and the responsibilities of the social works of RSS.
There has been visible change in expansion of social works of RSS in the country under the three terms of Bhayyaji Joshi as General Secretary. In future too, the responsibility will be with him of supervision and execution of the works. Besides this he will be the caretaker of various outfits of Sangh. During the All India Representatives meeting there is possibility of changes in leadership of other RSS outfits.