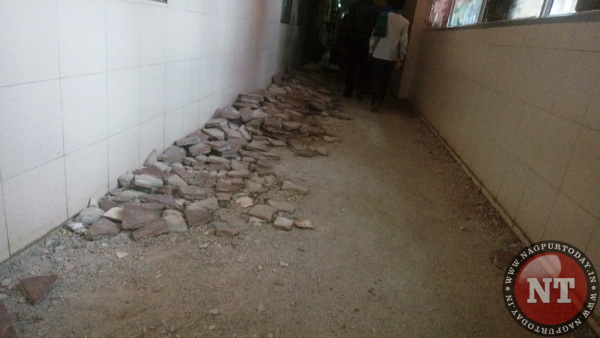 Nagpur: With no basic facilities to insufficient medicine stock and staff, we have heard many woe stories of government hospitals. Even with increased in luxurious private hospitals in the city, the conditions of government hospitals are the same.
However Daga Hospital somehow managed to worsen the situation, beyond extend with no flooring on the first floor, insufficient staff, more than one patient on single bed and a broken lift.
When Nagpur Today, did the reality check, we found out that, the lift in the maternity hospital broke down two months back. Thus women suffering with labour pain, has to either walk to the doctor or has to take stairs.
The conditions of wards are even worst. It seems sharing bed in pregnancy in mandatory in Daga Hospital. Ironically, you will find no floor, when you will reach first floor. Broken tiles in the corner and with no properly maintained floor, patient's kin are bounded to have their meal surround with such mess.
Although it's a ladies hospital, but females are always accompanied with men from their families, however NT found out that, there is no men's washroom in the hospital premises. When we asked the way to washroom, security personnel told us to go out and there's a complete wall reserved for this facility outside the hospital.
The mourning of condition of Daga hospital illustrates lack of interest of the provincial government and administration when it comes to health system.
Famous for maternity care across the region Daga hospitals is leitmotif when it comes to child birth. But it seems the prolonged saga continued itself that, 'Good things don't last long'…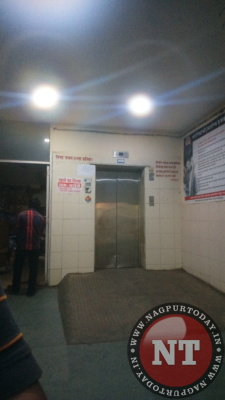 — Shubham Nagdeve