Dadri lynching case: It was mutton in Akhlaq's fridge, not beef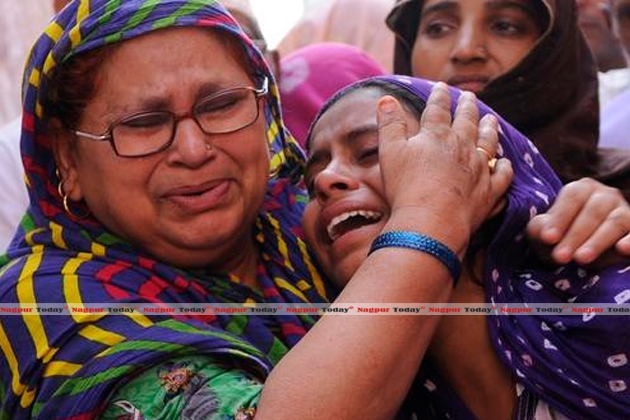 Noida/ Nagpur: Raising storm in a cup and sacrificing a human life on sheer suspicion–This conclusion will remain as a blot of human history of communal hatred for ages to remember. Making water for water and milk for milk, the Forensic Science test-report have proved beyond any scope of doubt that the meat found in the fridge of Akhlaq's family, who was lynched to death recently, was mutton and not beef. The police had sent the meat samples to Mathura for testing on September 28, and it has now been confirmed that it was mutton and not beef, said the media sources.
The two main accused in the Dadri lynching case, Shivam and Vishal, were arrested on 3 October, while two more were arrested on 8 October. The total arrest now shoots to 10.
However, the Uttar Pradesh government's report sent on 5 October made no categorical mention of "beef consumption or cow slaughter", but simply says Mohammad Akhlaq and his son Danish were attacked by some unidentified people over allegations of having consumed 'pratibandhit pashu ka maans' (meat of an animal banned from slaughter).
But the forensic test may have have little impact on the case as the report on the incident has already been submitted to the Centre by the UP government.
Referring to the incident, UP chief minister Akhilesh Yadav alleged that inimical forces were doing politics on communal lines and plotting to defame his government and stall development in the state. The deceased's family members had claimed there was no beef, but the mob did not listen to them.
Meanwhile, the situation in Bisara village has been kept under a controlled calm. Akhlaq's younger son, Danish, who is showing signs of improvement, has been shifted out of the Intensive Care Unit. But he remembers nothing about the lynching.