Nagpur.
Dabur Vatika which is synonymous with products for beautiful long hair for women has started an unusual way to respect the brave women who have fought the deadly disease "Cancer". With the chemotherapy, the women lose hair. However, many women have re-started their life again in-spite of being bald.
Dabur believes that "Some People don't need hair to look beautiful". This is a gesture that aims to salute the undying spirit of cancer fighters. India's leading natural hair care brand Dabur Vatika today announced the launch of a new initiative – Vatika Brave and Beautiful. Through this initiative Dabur Vatika seeks to identify the women who have defeated cancer and salute their strength & inner beauty.
Under this month-long initiative, Dabur Vatika will be inviting people who have defeated cancer with their attitude and will power and invites woman to share their stories with the brand. Their stories would be put together in the form of a Coffee Table Book to inspire millions of others who are fighting this dreaded disease today. A select few such stories will also be filmed as an advertising campaign and aired.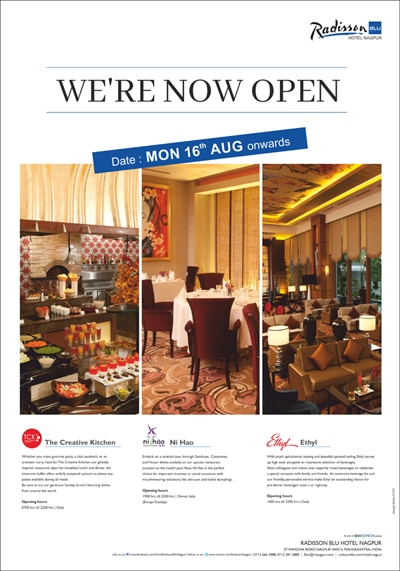 Dabur India Ltd Brand Head-Vatika Shampoos Tiny Sengupta while speaking to the media personnel claimed that women today suffer from cancer to various organs like Breast Cancer, Ovarian Cancer, Cervical Cancer etc. She said that when a woman loses hair, she feels she has lost a significant part of her beauty too.
Sharing his thoughts on the insight behind the campaign, Dabur India Ltd Brand Head-Vatika Shampoos Tiny Sengupta said that Vatika, as a brand, has always stood for 'Woman of substance'. Who else could be more 'brave and beautiful' than a woman who has defeated this dreaded disease and embraced life. Brands have always talked about how hair makes a woman beautiful and most brands often talk about hair fashion, style, strength etc. But the hard fact is that a lot of women, who have undergone chemotherapy, do not just lose hair but also end up with erosion in self-esteem. It takes a great deal of confidence and inner strength to face the world all over again. This initiative seeks to identify and present stories of such brave women who can inspire millions more who are fighting this dreadful disease today.
It conveys that 'Beauty is not skin deep'." The women who have defeated cancer would also felicitated at a ceremony to be held in the national capital. As is known, Cancer is one of the leading causes of all deaths in the world, including India. According to estimates, there are nearly three million patients suffering from the disease in India. According to numbers available from World Health Organization, about 500,000 people die of Cancer annually in the country and that number is expected to rise by 40 per cent by 2015.
Dabur Vatika also showcases the first digital campaign launched for this initiative through Social media. This campaign traverses the journey of one such survivor and propagates how prompt and genuine support from family and friends can help the survivor gain strength to battle all odds. The short film shows a young mother – a Cancer survivor, who is trying to get her life back to normal against trying circumstances. Not an easy thing to achieve given that she has lost her hair on account of the grueling chemotherapy sessions and medicines that have taken a toll on her health.
With a new journey to be undertaken, she is not confident enough of how the world will receive her in her changed avatar. With her husband and family serving as a strong support system, she musters the courage to resume work in her office. Although a bit nervous at first, she is surprised to see the warmth and approach with which her colleagues reach out to her. Almost instantly she settles into her professional work life with the belief that her friends and society will accept her in whatever form as she has emerged a true 'survivor'. Sonakshi Sinha is one of their Brand Ambassadors.
The film shows the journey of a cancer survivor in a beautiful manner through a song called, 'Tu Faulad, Tu Phool' that has been sung by celebrity singer/composer Salim Merchant with music directed by Haneef and Lyrics written by Pranav Harihar, Group Creative Director, Linen Lintas. The video has been viewed by around 24 lakh people on YouTube. On can see the very touching and moving video on https://www.youtube.com/watch?v=QomoNyfkqvg
Dabur India Ltd Brand Head-Vatika Shampoos Tiny Sengupta claimed that anybody can report their success stories either by giving a call on their Toll Free number 7042880880 or by mail on http://www.braveandbeautiful.in.  Tiny Sengupta added that this project is an on-going project and will continue every year. She claimed that there are no entries from Nagpur.