Nagpur News.
Nagpur has emerged as the only city in Maharashtra which recorded negative growth in cyber crime last year. While this may sound good news for some, it would be the hard fact to digest for many…However, the recently published National Crime Records Bureau's (NCRB) report for the year 2013 has put up this fact. The report shows Nagpur registered 23 cyber crimes in 2013 unlike other cities like Pune and Mumbai, which recorded 97 and 40 cyber crime cases, respectively, around the same period. City wise Bengaluru topped with 399 Cyber crimes followed by Visakapattanam (173) and Hyderabad (159), the report said.
There may be many factors behind such low figures being registered in Nagpur, despite the fact that the city has exponentially gone high on the technology usage. Experts believe that the lack of awareness regarding cyber laws, lesser use of technology as compared to major IT cities like Pune and Bengaluru, less competitive staff at local cyber cell are some the reasons behind the miniscule figures. "The figures are certainly far less than the actual number of cyber crimes in Nagpur," countered an IT expert who wish not to be named.
However Advocate Mahendra Limaye, a Cyber Legal Consultant chose to comment otherwise. In his mail sent to Nagpur Today he had sent kudos to the Nagpur cyber cell for achieving this feat. Quoting the NCRB report, Limaye said, "Cyber crimes in India have grown with stupendous 122% growth rate as compared to the last year. 4356 cyber crime cases were reported in India in 2013 as against 2876 in 2012. Though Maharashtra has shown only 44% growth in cyber crimes, the number of cases registered in Maharashtra are highest in entire India i.e. 681 followed by 635 in A.P. and 513 in Karnataka."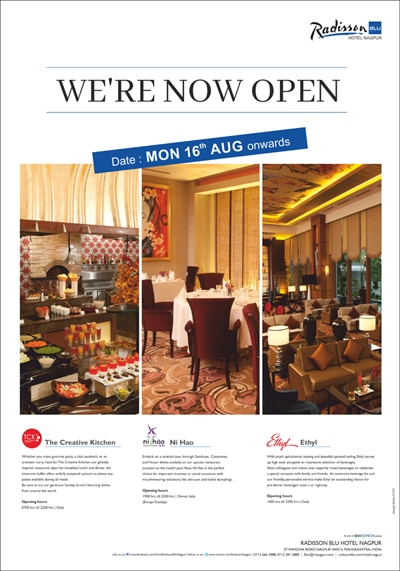 Limaye informed, "As regards to number of persons arrested for Cyber crimes under Information technology act, Nagpur Police have arrested 2 persons in 2013 out of 426 arrests in Maharashtra whereas Mumbai, Pune and Nasik police arrested 19,38 and 17 people respectively."
No arrest under IPC!
The NCRB report says as regards to number of persons arrested for Cyber crimes under IPC, Nagpur Police have arrested none in 2013 out of 177 arrests in Maharashtra whereas Mumbai, Pune and Nasik police arrested 59, 4 and 14 people respectively. "This manifestly shows how well versed Nagpur Police are about provisions of Information Technology Act and how accurately they apply the provisions of the same without confusing with provisions of IPC." Limaye said.
Negative growth in city
In entire Maharashtra, Nagpur is the only city which reported negative 4.3% growth in registering Cyber Crimes since in 2013, 23 crimes were registered as compared to 24 in 2012. "There must be a bigger role played in this negative growth rate of Cyber Crimes by Police authorities as well as media who obstinately covers stories about cyber crimes and thus making people conscious about the tribulations of the same," Limaye added.
Medal's a proof of efficiency
Tapan Kolhe, who has just relieved as Nagpur's cyber cell incharge and is currently serving at Nagpur Railway DSB, defended NCRB's report saying that the staff at cyber cell here has proved its mettle as it has garnered medal for best investigation in All India Competition held under Police Duty Week. "Umesh Sharnagate, Naik police constable has received this medal on behalf of Nagpur cyber crime cell. No other city like Pune or Mumbai got this recognition and this is the testimony of Nagpur Cyber Cell's competitiveness," Kolhe told Nagpur Today. About the increased usage of technology in Nagpur, Kolhe said, "When the city grows into new age, the use of technology certainly increases. Where in 2011, the number of registered cyber crimes was just 12, it increased to 24 in 2012 and then restricted at 23 in 2013. This year it may increase."
Kolhe, who served as the cyber cell chief for almost 3 years said, "The nature of crimes in Nagpur are mostly related to social networking site while it gets very little in financial fraud."
'We need new softwares,' says cyber cell incharge
Assistant Police Inspector Dinesh Dahatonde, City's Cyber Cell Incharge who has recently replaced Kolhe admitted that the staff here is not as technically equipped as that of Pune or Mumbai. "We have placed demand for some of the softwares based on i5 and i7 processors," he told Nagpur Today. Dahatonde was serving as Gittikhadan police station before coming here.
When asked if the cyber crime policemen are required to be extra skilled on digital front, he clarified, "For any cop to gain expertise in investigating cyber crimes, he is not required to be as knowledgeable as software engineer."
Dahatonde also did not rule out the possibility of less number of cyber crimes reported behind low registration of such cases. "In most of the crimes at social networking sites, users generally preferred to 'block' than to report the matter at cyber cell. And this is something in which awareness is required," Dahatonde said.