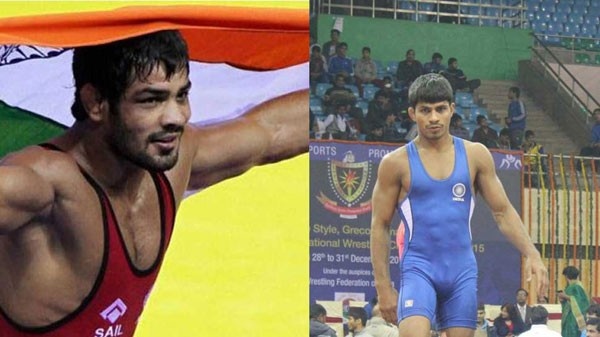 Double Olympic medallist Sushil Kumar made sure of a medal at the Commonwealth Games after a fluent victory over Connor Evans of Australia in the men's 74 kg wrestling semi-finals on Thursday.
It was another easy outing for the Glasgow Games gold medallist, who entered the semi-finals with a thumping win over Pakistan's Muhammad Asad Butt 11-0.
He also easily won his first bout at the Games, defeating Canada's 23-year-old Jevon Balfour in the round of 16.
Rahul Aware also made it to the final in the men's 57kg freestyle.
He made the grade after a 12-8 victory over Pakistan's Muhammad Bilal! Aware.
He wll take on Canada's Steven Takahashi in the final.
The veteran grappler had earlier beaten George Ramm 11-0.
Babita Phogat needed a little less than two minutes to beat Sri Lanka's Deepika Dilhani in her second bout in the women's 53kg Nordic style wrestling.
Earlier she defeated Nigeria's 19-year-old Bose Samuel 2-1. It was Samuel was ahead after winning a technical point as Babita failed to win a point within her stipulated time.