Crucial RSS meet begins in Nagpur

Nagpur: A crucial triennial meeting of the Rashtriya Swayamsevak Sangh (RSS) began here in Nagpur today to chalk out its agenda and course of action for the next three years. ABPS paid homage to Poojya Jayendra Saraswati Swamiji, Senior Pracharak Shri Subbaro ji, Noted actor Shashi Kapoor, Sri Devi, Journalist Muzaffar Hussain, Ex-Central Minister Priya Ranjan Dasmunsi, others
RSS Sarkaryawah Shri Bhaiyya ji Joshi presented annual report. Compared to last year, 1802 Daily Shakhas, 1419 Weekly milans and 382 Mandalis has increased this year.
RSS Sarkaryawah Bhaiyyaji Joshi welcomed all the delegates of #RSSABPS and Honourable invitee Brothers and Sisters engaged in various activities in different fields of our national life.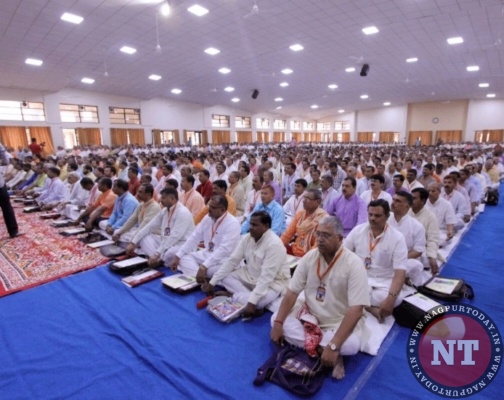 The Akhil Bhartiya Pratinidhi Sabha will also elect the next Sarkaryawah (General Secretary), the executive head of the organisation who looks after its day-to-day activities, on March 10.
According to reports, there might be a change in the leadership in the RSS, the ideological parent of the ruling BJP.
Bhaiyyaji Joshi is currently the Sarkaryawah, effectively the number two after Sarsanghchalak Mohan Bhagwat.