Critical thinking is must in imparting education, asserts a man who created new rupee sign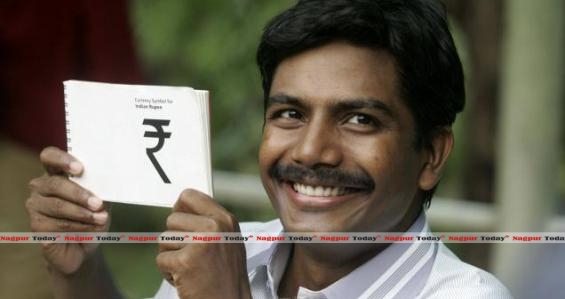 Nagpur News.
Well…It's quite couple of years since we have been making transactions with currency having new rupee symbol. There was too much of brainstorming before the symbol was finally incorporated into Indian currency. We all have been used to this symbol but very few of us remember the man behind this sign. He is none other than Udaya Kumar, who is currently serving as an Assistant Professor in Department of Design at IIT, Guwahati.
Kumar artistically incorportated the letter R with devnagri letter that brought up the new design of Indian Rupee. Rupya or Rupee, is based on the Indian Tri-colour. The Unison design appeals to both Indian and foreign nationals alike. The symbol is aimed in such a manner that it does not become large. It should represent economy and currency of our nation. It symbolizes Indian flag, equality sign, harmonious with other currency symbol. This symbol is also easy to write and design.
In an exclusive chat with Nagpur Today, Kumar detailed about his academic background and his ways to move ahead in his course.
Udaya Kumar did his doctoral studies at IDC, IIT Bombay. He received his Master's degree (MDes) in Visual Communication from IDC, IIT Bombay (2003) and Bachelor's Degree in Architecture (B.Arch) from the School of Architecture and Planning (SAP) at Anna University, Chennai.
When asked whom does he dedicate this symbol to, he promptly answered that he dedicates this symbol to all his teachers and his parents. Talking about the difficulties he faced while designing the symbol, he said that there were not enough resource material available. Finding the resource material and documents was a big challenge. He claimed that he finalized the concept and ideation in 2.5 months.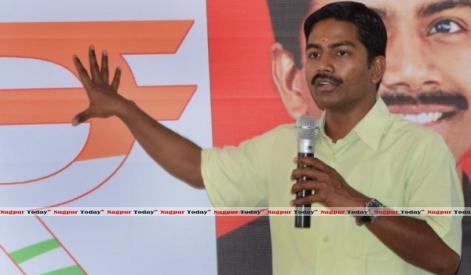 When asked of his views on the current status of economy in our country, he said that he is not an expert in Economics. However, going by the current scenario, the economy of the nation is growing. It will become better in the years to come. Hope for the best.
Nagpur Today wanted to know his views on the present education system in  our country. To which he said that Technology is taking over the education format. Smart classes, on-line student education and other educational materials are all going digital. Things are definitely changing. The Government's education policy like the Right to Education (RTE) are very promising initiatives, he opined.
When asked about his idea about the prospective educational policy, he said that critical thinking in imparting education is required. Understanding and not mugging up is the need of the hour. Many vital changes in the education pattern is needed. However, down the line it can be replaced. The traditional  model is fading and time has come for it to be done away. Students who are going to attend classes are already aware of the subject content. Teachers should update themselves and help students grow up as an individual. Newer ways of teaching-learning methods should be adopted.
Since he was a persona who created a symbol that the country will remember for generations to come, we asked his message to the youth of the nation and the city in particular. He answered and said that the Youth today should believe in themselves. He added that belief in oneself is very important.