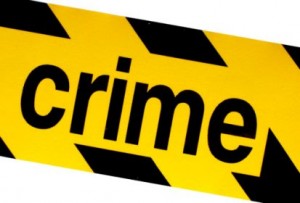 Nagpur News : In a case where residents seemed to be extra alert, a 27-year-old youth was ruthlessly thrashed at Naik talao whom they suspected as a thief. Luckily, police intervention saved Satyendra Gajbhiye who was tied to an electric police by the residents and was beaten badly.
Later, it was learnt that Gajbhiye, a resident of Amravati had been to city to attend family function.
Pachpaoli police said that Gajbhiye was seen loitering around the area. Hence, suspecting him as a thief, residents rounded him. They burdened him with questions and when he failed to answer, people tied him and stated hitting him.
On being informed by a passer-by, police rushed to the spot and rescued him. Till late night, police were busy interrogating Gajbhiye and reducing the tension that triggered in the area.
Requested not to create a scene, youths attacked bar manager
In another incident, a group of youths was booked for allegedly assaulting a bar manager when he asked the boys not to shout and dance in front of his bar at Jagnade square in Kotwali area.
Kishor Mandalkar, 40-year-old, was hit with a liquor bottle on his head. He has been recuperating at nearby private hospital. On the complaint lodged by eyewitness, Ashok Sharnagat, who worked as a waiter in the bar, Kotwali police has booked around eight youths for attempt to murder and other relevant sections of IPC.
All accused-Nitesh and Vishal Nayak, both resident of Siraspeth, Prakash and Vikas Zarel of Sakkardara, 19-year-old Ravi Lodia of Raghuji Nagar, Ganesh Gaydhane, Sanjay Khatik and Virendra Khurpude- have been arrested.
Police report says that after consuming liquor, the youths went to hear a ghazal nearby and again came back at the bar. Standing in front of the bar, the youths started abusing each other and dancing in indecent manner.
As the youths were causing disturbance for others, Mandalkar calmly asked the youths to go back but instead they abused him and attacked