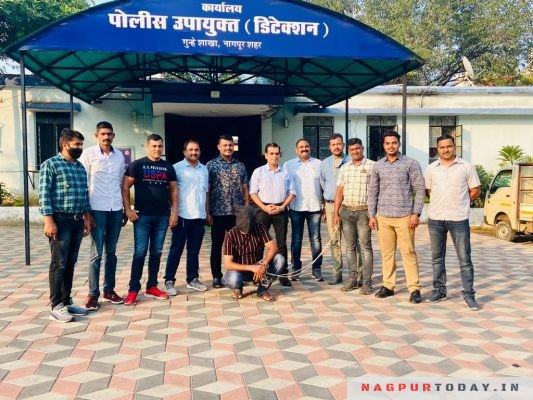 Nagpur: The Anti-Narcotics Cell (ANC) of Nagpur Crime Branch has rounded up a man allegedly for selling the Mephedrone commonly known as MD drug. Beside arresting the accused identified as Abdul Karim wald Aziz Sheik (31), a resident of Nagsen Society, Mankapur cops have confiscated 51.72 gms of MD drug collectively of Rs 2,06,880.
The ANC squad was on patrolling duty when they found, Abdul selling some white powder in small plastic pockets. Subsequently, cops surrounded him and discovered the MD drug in his possession. Abdul has several offences against him under various police stations across the city. Cops predict a drug syndicate could come to fore following the meticulous probe.
The Squad of Sarthak Nehete, API, Vijay Sasodhan, Constables, Rajesh Deshmukh, Pradeep Pawar, Samadhan Gite, Namdev Tekam, Vinod Gaikwad, Nitin Mishra, Kapilkumar Tandekar, Ashwin Mange, Rahul Gumgaonkar, Sameer Sheik, Nitin Salunke, Rahul Patil, Rubina Sheik and Poonam Ramteke made the arrest.
Additional Police of Commissioner (Crime) Sunil Phulari, Deputy Commissioner of Police (Crime), Gajanan Rajmane, and Assistant Commissioner of Police (Crime), Sudhir Nandanwar supervised the action.