Nagpur: In a major success, Crime Branch of city police busted arms smuggling racket and netted the key accused in a well planned operation. Cops have seized six firearms including four country-made pistols, a Desi Katta, an airgun and five live cartridges from the nabbed accused.
The accused has been identified as Imam Khan Abdul Rahim (29), a resident of Flat No. 1, Green City, Besa. He is native of Damua village of Chhindwara district of Madhya Pradesh.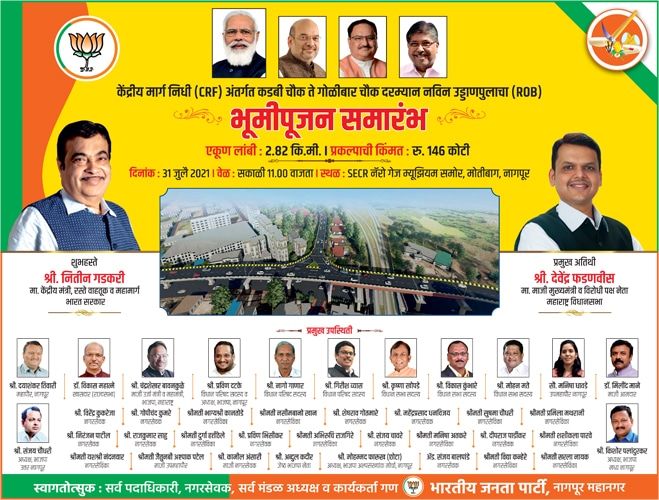 The Crime Branch had received specific inputs on Sunday that the accused Imam Khan is arriving near Vyankatesh City II in Besa area. Acting on the tip-off, a trap was laid and the accused was nabbed when he was waiting for some prospective buyer. Frisking of the bag led to recovery of six firearms and live cartridges. Interrogation of the accused revealed that he had brought the weapons to the city in a bus ferried between Chhindwara and Nagpur. For several years, Nagpur Police have been on the trail of arms smugglers active in Nagpur. The arms were being smuggled from MP and other from Northern states.
Joint Commissioner of Police Shivajirao Bodkhe said that the busting of arms smuggling racket was the outcome of the recently held inter-state conference of police officers. The accused Imam Khan was staying with his wife at a flat in Nagpur since 2012. He was doing taxi business. His car was seized by Chandrapur police for transportation of liquor last month.
The arrested accused has been booked under Sections 3, 25 of Arms Act read with Sub-section 135 of Bombay Police Act.
The task was achieved by PI Bharat Kshirsagar, APIs Pradip Atulkar, Kiran Chougule, Prashant Chougule, PSIs Manish Wakode, Surajpalsing Rajput and staff including Raju Dange, Sukhdev Madavi, Milind Moon, Nrusinh Damahe, Sudhakar Dhandar, Sanjay Devkar, Ravindra Raut, Ramkailas Yadav, Satish Nimje, Prashant Kodape, Avinash Thakur, Rajendra Tiwari and others under the guidance of DCP (Detection) Sambhaji Kadam and ACP Somnath Waghchoure.