Nagpur News: A team of Crime Branch of Nagpur Police has arrested a student and seized a mauser (pistol), three live cartridges and a posh Chevrolet car from his possession.
According to police, the student has been identified Shashank Rhrishi Chandrakar (22), a native of Durg, Chhattisgarh, and studying MBA in a famous college in Nagpur. At present he was staying in a flat in Pratap Nagar as tenant.
The Crime Branch received a tip off that Shashank was carrying a pistol and three live cartridges with him. The tip off put Crime Branch into action and a team led by Inspector Madhav Giri with other team members, Avinash Shilimkar, Sub-Inspector Mangesh Kale, Israil Sharif, Prashant Kale, Mahesh Jadhav, Sntosh Thakur, and Kuldeep trapped and arrested Shashank on Thursday night. After frisking Shashank, police found the pistol and three live cartridges and also the Chevrolet car worth Rs 9,00,00. Shashank's father has agriculture land also and has other business.
The preliminary investigation revealed Shashank is in illegal money-lending business. Shashank purchased the pistol from Rohit Prakash Katare, (26), resident of Gopal Nagar. Shashank used the pistol as a threat to recover his money and the interest upon it. Rohit Katare, too, has been arrested. The Crime Branch has seized the Chevrolet car and a costly mobile besides the pistol and live cartridges collectively worth Rs 9,60,900 from Shashank.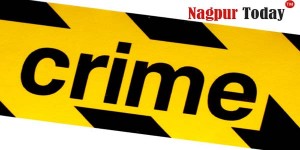 Pratap Nagar police have booked both Shashank Chandrakar and Rohit Katare under sections of Arms Act and arrested them.