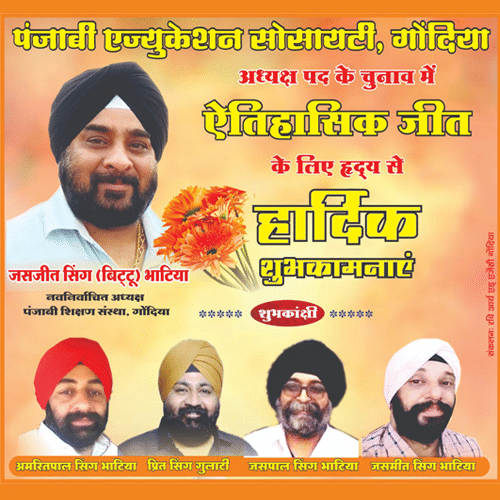 Nagpur.
The cricket aficionados of Nagpur city told Nagpur Today that with increasing incidents of sledging, unethical behaviour and match-fixing, Cricket can no longer be considered as a gentleman's game. It could be recalled that the first reference to cricket appeared in the 13th century however, cricket gained popularity in the 17th century, when English aristocrats started playing it. The players, referees, empires decreed that cricket would be played in 'a gentlemanly manner', which means no sledging, unethical behaviour, bodyline bowling, temper tantrums or excessive appealing. If the batsman knew he was out, he should 'walk' even if the umpire decided otherwise. Cricket is a unique game where in addition to the laws, the players have to abide by the "Spirit of the Game". However one would agree that the standard of sportsmanship which gained a good repute during its inception has deteriorated where it is now considered with a popular phrase "It's just not cricket", to describe unfair or underhanded behaviour.
One of the big cricket fans in Nagpur Kiran Gadkari opined that this decision of the Supreme Court is definitely a good move to deter the corruption that is prevailing in Cricket world today. He went on to explain that such acts such as unethical behaviour, betting and match-fixing are like termites eating into the ethos of the sportsmanship. He claimed that such kind of match-fixing is a breach of trust of all the audience and fans who watch the match.

One of the big cricket players from the city Sidhesh Neral said that whatever happened though is right but gives a bad feeling for all the fans who have been madly following Rajasthan Royals and Chennai Super Kings. He also opined that strictest punishments should be awarded to such unscrupulous people who fix matches or indulge in betting. This was a gentlemen's game but is not anymore.

Another big cricket player from the city Viplav Jungare said that betting should be legalized in India like it exists in other countries like England. He went to quote a betting agency called Betting-365.com. The organizers get sponsorship from such agencies. However, he opined that match-fixing or spot fixing is not acceptable at all. He too opined that match fixing where a player gets out after a particular score only because the owner has received a sum for him to get out is cheating the fans and the audience with all their time and money. He went on to claim that such people should be banned for a life time.

President of VCA, Prakash Dixit opined that the decision of the Supreme Court is announced ahead of time. However, whatever decision the Supreme Court has made should be admired and adhered to. This is a positive move to put a curb on betting, match fixing and all other panderers who are involved in this gentlemen's game.
Former International Cricketer Prashant Vaidya opined that we should welcome this verdict being made by the Supreme Court since it affects the entire cricket world. When such a high profile name gets such judgement for the wrong doings, it will certainly prove to be a deterrent to the others. Viadya further said that day-by-day the IPL is becoming most popular game of India against Test and One-day Cricket Match. Therefore no doubt betting will certainly continue in one way or the other.

One of the die-hard fans of cricket Himanshu Kadu opined that as a die-hard fan of Mahendra Singh Dhoni, he is shocked and taken aback. He believes it is a harsh decision. However, he goes on to add that it is also a much needed decision and one that will be a deterrent to other cricket bookies and match-fixers. He claimed that such punishments alone will keep the faith of the masses intact.