Nagpur: State government as well as local self-governance is intending to go for cement road construction in Nagpur city and sitrict, perhaps for its better durability. But, will it still intend to go for choice of cement road if it is found that cracks have developed on cement road within few years, 3 years to say? Who should be held responsible?– Cement road itself or the construction agency or the material not used sincerely.
One can see the sight of cement roads constructed in various areas under Hingana tahsil of Nagpur district. Should it mean that it is all due to corruption in cement road construction? OK, but what about the accountability? Under the jurisdiction of local Grampanchayat, Wanadongari, cement road stretch was constructed in Ward No2. by the house of Madhavrao Pase to the house of Anusuya Mate via Dadarao Mule's house, during year 2012. The cement road construction was sanctioned during the regime of former Zilla Parishad member Gaodhan Pradhan, and it was actually constructed in the beginning of tenure of ZP member Sandhya Gotmare.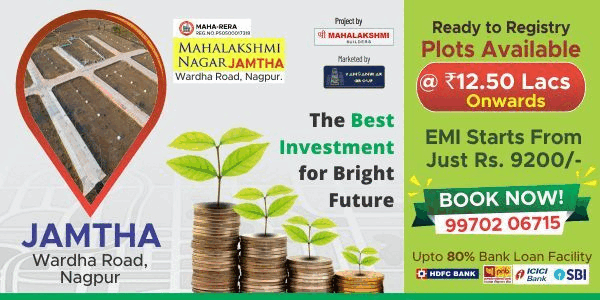 For construction work, the Zill Parishad has sanctioned 20 % fund while remaining fund of Rs 3,50,000 was sanctioned by social welfare department on March 31, 2012. The sanction letter No. 6824 was sent to Hingana Panchayat Samiti which directed Wanadongari Grampanchayat to carry out construction. Accordingly, the construction work was assigned to contractor Tarachand Kawade, who was advanced the required fund by Hingana Panchayat Samiti on Aug 17, 2012. Contractor Tarachand Kawade then constructed the road during this month only. And, the cracks started developing on many points of the road with three years. It clearly indicates that the road was not constructed sincerely and a corruption was done by contractors, GP office-bearers and officials.

According to residents of roadsides, the cracks on cement road had started developing within a year of its construction, and at present the road is completely damaged. Those who were responsible for cement road construction claim that due to black soil at the base-ground the road could not sustain. But such a claim is made just to hush up the corruption on their part.
Hingana PS engineer Talmale opined that the age of cement road would be 8-10 years, but referring to Wanadongari cement road, he said that it got warn out because proper dressing with metal (gitti) and 'murum' was not done over the black soil. As the cement road was made directly on black soil, it developed cracks on many points.
Meanwhile block development officer, Hingana PS, Mahendra Juware demanded that those who erred in cement road construction must be taken to task immediately.
Rajeev Ranjan Kushwaha (rajeev.nagpurtoday@gmail.com)